Chris Scholtz reviews Sydney and provincial barrier trials at Hawkesbury (November 13), Wyong (November 15), Warwick Farm (November 16) and Randwick (November 20).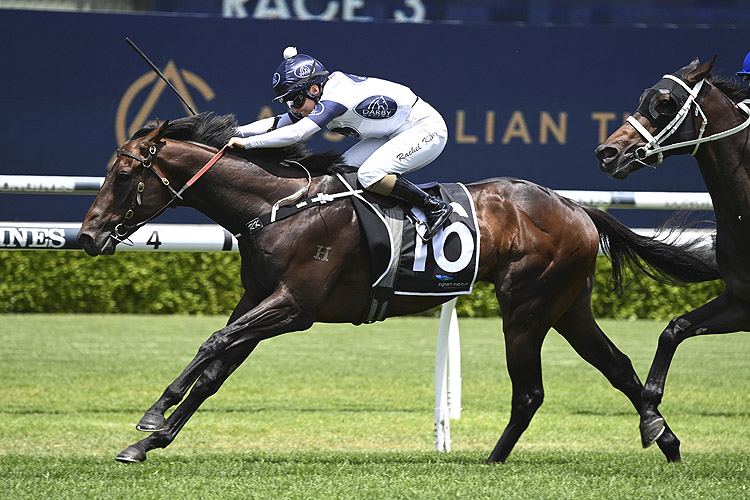 RANDWICK November 20
Randwick A Grass; Good 4
12 Heats – 1 x 6 f (Open); 6 x 5 1⁄4 f (3 Open; 3 Maiden); 5 x 3 1⁄2 f (1 Open; 2 2YO; 2 Maiden)
A strong session that will produce some good summer winners.
IOWNA MERC (Bjorn Baker): Beaten first-up at Randwick but he's ready to atone after an impressive win in his 5 1⁄4 f heat (62.46; He settled well off the pace and was still six lengths off the leader at the 1 f but showed his class to reel him in quickly over the last 50 metres in quick time.
KITTY CHAT (Gai Waterhouse/Adrian Bott): This Menari filly has been a trial star from day one and was at short odds in her only start last season when she finished second at Warwick Farm, splitting two top class fillies in Joliestar and Arctic Glamour. She's back in a big way as she surged to the line under a strong hold to win her first-up trial over 3 1⁄2 f (43.67; 33.38), just don't expect a generous price when she resumes in a maiden.
SPACE TRACKER (Annabel Neasham): Talented import looks ready for a good second Australian campaign after two strong trials. Trialled well at Rosehill on November 6 and went on with it here to dominate the 6 f heat from the front and win with authority (72.54; 35.11). His stablemate ARISTONOUS also impressed making ground from last under a soft ride to finish second.
No surprise to see the Waterhouse/Bott team win both 2YO trials over 3 1⁄2 f with ANODE (43.50; 33.44) and MADRINA (43.10; 33.11). The latter lacks size but she is a speedball and is sure to take catching over the shorter distances.
NOTED TRIALS
XX Iowna Merc; Kitty Chat; Space Tracker
X Aristonous; Asva; Fickle; King Of Naples; Madrina; Misty Legend; Pennypacker; Sneaky Paige; Vintonic; Vomo Island; World Alliance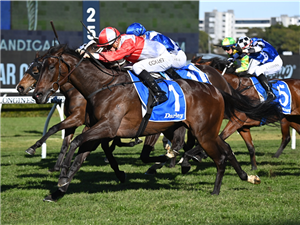 WARWICK FARM November 16
Inside Grass; Good 4
13 Heats – 3 x 6 f (1 Open; 2 Maiden); 4 x 3 3⁄4 f (4 Open); 3 x 3 3⁄4 f (2 2 & 3YO; 1 Maiden); 3 x 3 3⁄4 f (3 Maiden)
Speed runners were suited in the short course heats where the juveniles were pitted against 3YOs in combined trials.
OCEANS ONE (David Pfeiffer): Showed excellent pace in his first trial since August to win his 3 3⁄4 f heat in the fastest of all the short course heats (45.86; 32.61), doling it easily without coming off the bit. He's won three of his 15 starts and being a Class 3 horse there are plenty of country and provincial options for him.
STARMAE (Bjorn Baker): This Zoustar filly with two placings from her first three starts produced one of the best efforts of the session to finish third in his 3 3⁄4 f maiden heat won by BOTANICA (46.57; 33.41). Eased back from a wide gate to settle midfield and was widest from the 2 1⁄2 f under a big hold from Rachel King. Loved the way she worked to the line under no pressure, closing easily on the leaders to finish third with a lot to offer. A maiden win beckons.
NOTED TRIALS
XX Oceans One; Starmae
X Botanica; Frosty Rocks; Gattodance; Gitalong; Jupiter Hills; Impactful Lass; Russian Snitzel; Shalailed; Traffic Warden
/p3/
WYONG November 15
Course Proper; Good 4
23 Heats – 1 x 6 f (Open); 9 x 5 f (5 Open; 4 Maiden); 13 x 4 f (4 Open; 2 2YO; 7 Maiden)
CHILLI FILLY (Kris Lees): Vancouver filly made a winning debut in a country maiden in September and looks capable of going on with it after a strong return in her 5 f heat (59.89; 34.20). She finished third but was ridden quietly off the pace and had plenty in reserve working through the line.
WHYDUBAIME (Greg McFarlane): Unraced colt by Pride Of Dubai recorded his second successive trial win with a convincing effort to lead and run away with his 4 f heat in the fastest time of the session over the distance (49.26; 33.30). Times aren't everything but he was the only heat winner to go under 50 seconds and did it easily winning his heat by more than three lengths.
NOTED TRIALS
XX Chilli Filly; Whydubaime
X Boominartie; Cirebon; Dayu; Garrison; Hellaine; Infancy; Prince Invincible; The Extreme Cat
/p4/
HAWKESBURY November 13
Inside Grass; Good 4
13 Heats – 5 x 5 f (2 Open; 3 Maiden); 8 x 4 f (1 Open; 2 2YO; 5 Maiden)
Bjorn Baker's fast runner MALKOVICH restored his barrier trial record with a sharp trial win over his classy stablemate OVERPASS.
MALKOVICH was unbeaten in 15 barrier trials before he finished second in a 4 1⁄2 f heat at Rosehill on October Normal service was restored in the fastest 5 f heat (57.97; 32.75) as he showed his usual speed to run them along from the start and record a sharp three lengths win. OVERPASS wasn't put under any pressure to chase him and easily held his ground for second with more than four lengths back to the third horse.
HE'S ALL STYLE (Peter & Paul Snwoden): This 3YO maiden by Supido ran ujp to his name with an impressive win in his 5 f heat (60.03; 34.68), tracking second after being four wide early before extending easily off the turn for a soft win. It backed up a Randwick trial win on November 3 with his trial form indicating he will improve on what he showed in two starts last season.
LADY EXTREME (Blake Ryan): Unraced 4YO mare by Extremne Choice sat three and four wide in her 4 f heat before showing sharp acceleration to run clear and doe it easily to the line for a soft win in fast time (47.85; 33.03). She's one to watch for in a provincial maiden.
QUEEN OF EGYPT (Stephen O'Halloran): Best effort in three trial from this unraced American Pharoah filly as she faced the breeze outside the leader before taking the upper hand and running to the line for an easy win in her 5 f heat (60.39; 34.19).
NOTED TRIALS
XX He's All Style; Lady Extreme; Queen Of Egypt
X Ausbred Mimosa; Canadian Ruler; Devil's Throat; Lizzie's Gem; Malkovich; Noble Tess; Overpass; Spring Lee