Legendary jockey Frankie Dettori has decided to retire the idea of retiring and will be extending his stellar career into next year.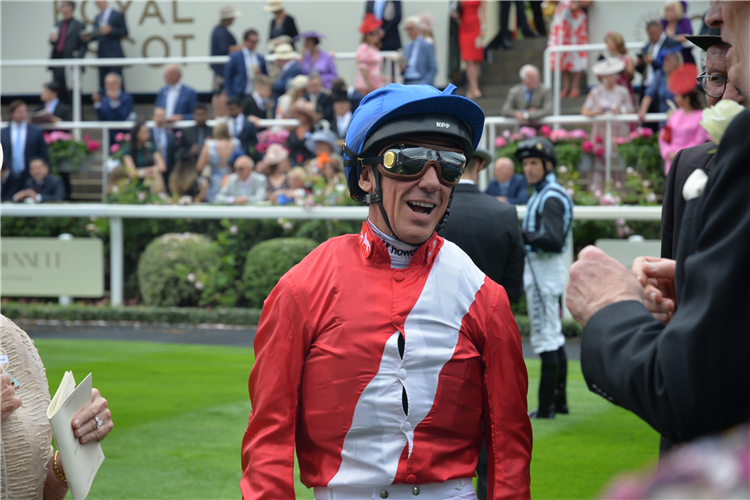 He'll be hoping to make as much of an impact at Santa Anita as he did at Ascot's Champions Day
No-one promotes the sport of racing better than Frankie, especially for international audiences watching North American events. We look forward to him bringing added excitement, interest and engagement over the winter and throughout 2024, starting this weekend, where he's already landed some plum rides, notably Zandon in the Breeders' Cup Classic.
1/ST RACING
CEO Aidan Butler spoke with The Telegraph about the 52-year-old's retirement U-turn and impending meet in California:
"When Frankie rang me up recently, I could tell by the tone of his voice, he wasn't done riding yet. Just watching him ride and win all over the world this year has been such a treat for myself and all horseracing fans.
"Frankie started his career at Santa Anita when he was 16 and we're thrilled to have him back for his final tour. Frankie won 20 races during last year's Winter meet including three on the opening day on Dec So I'm looking forward to having Frankie back for Christmas dinner once again."