Chris Scholtz reviews the Randwick 2YO Trials on September 18 with ratings and heat by heat analysis.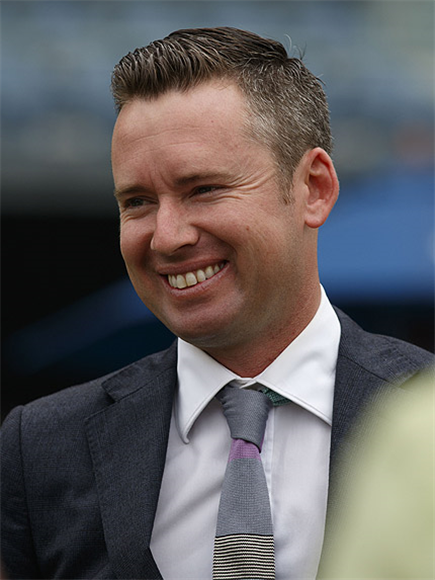 The Gai Waterhouse/Adrian Bott stable is renowned for its success with juveniles and its obvious their new crop of youngsters are primed for the early spring races after their runners won seven of the 12 heats.
Bott has clearly become the dominant hands on contributor to the partnership and his expertise with young horses ensured the stable presented a well-educated team of ready to run prospects.
Peter and Paul Snowden are always strong with their 2YOs and they also look to have plenty to work with after producing three quality heat winners while a real star emerged from the limited runners representing the powerful Ciaron Maher/David Eustace team.
RANDWICK 2YO TRIALS – September 18
12 Heats – 4 x 4 1⁄4 f; 4 x 4 f; 4 x 843m
2YO TRIAL RATINGS
XXXX Scampi; Straight Ahead; Volatile
XXX Espionage; Highness; Invincible Madison; Lady Of Camelot; Lady Tassort
XX Bodyguard; Gravitas; Fearless; Roselyn's Star
X Celestial Bling; Counterpart; Customized; Erno's Cube; Gerringong; Manaal; Marais; Prost; Runaway Vixen
BY THE CLOCK
850 Metres
48.46 Straight Charge (32.52) Gai Waterhouse/Adrian Bott
49.04 Lady Of Camelot (32.80) Gai Waterhouse/AdrianBott
49.59 Celestial Bling (33.50) Gai Waterhouse/Adrian Bott
49.69 Fearless (33.50) Peter & Paul Snowden
845 Metres
48.98 Lady Tassort (33.31) Gai Waterhouse/Adrian Bott
49.29 Highness (33.40) Michael Freedman
49.59 Espionage (33.40) Gai Waterhouse/Adrian Bott
50.38 Runaway Vixen (34.11) Gai Waterhouse/Adrian Bott
843 Metres
49.32 Volatile (33.44) Peter & Paul Snowden
49.36 Scampi (33.64) Ciaron Maher/David Eustace
49.46 Gerringong (33.59) (Gai Waterhouse/Adrian Bott
49.55 Invincible Madison (33.65) Peter & Paul Snowden
TRIAL BY TRIAL
HEAT 1 (850m – Colts & Geldings/48.46; 32.52): Waterhouse and Bott set the standard for the session in the first heat when their Written By colt STRAIGHT AHEAD sped over 4 1⁄4 f in the fastest time of the morning to win the trial by one length from ROSELYN'S STAR after the runner up sat on the outside and made the winner work from start to finish. The time was the fastest of the session and could not be bettered in later heats that were run over shorter distances. The time was also much quicker than the times recorded at the official 2YO trials at Randwick last spring, ensuring he will be a big fancy for the early colts races.
HEAT 2 (850m – Fillies/49.04; 32.80): Waterhouse and Bott won this heat with LADY OF CAMELOT, a racy Written Tycoon filly with plenty of natural speed, not surprising as she comes from a fast 2YO family that includes her half relations Platinum Jubilee and Queen Of The Ball. Shared the lead on the outside for the first 1 1⁄2 f before easily taking control, sprinting quickly off the turn to run away with the trial by four lengths in a time bettered by only one other filly in a shorter 4 f heat.
HEAT 3 (850m – Colt & Geldings/49.69; 33.50): A strong win by the Pierata colt FEARLESS from the Snowden stable getting the better of the Waterhouse/Bott runner PROST in a driving finish. The winner was three lengths off the runner-up at the 1 f but chased keenly to get the upper hand on the line. PROST tracked three wide outside the early leader FRENCH EMPIRE and was put under ride from the turn to kick to a clear lead before tiring late. There was nice work late from the winner's stablemate CUSTOMIZED.
HEAT 4 (850m – Fillies/49.59; 33.50): Only four fillies in this heat with all runners put under pressure. CELESTIAL BLING, a Capitalist filly for Waterhouse/Bott, settled second and was given a couple of taps with the whip to chase down the leader NEEDING ATTENTION and run through the line keenly. TOTOKA kept responding to riding to finish a closing third.
HEAT 5 (845m – Colts & Geldings/ 49.29; 33.40): HIGHNESS, a classy $900,000 colt by Snitzel from the Michael Freedman yard, jumped into the lead and showed he had been well educated to respond to riding to get away from the chasers in the straight. He was throttled down over the last 0 to score by 1.25 lengths from GRAVITAS, a leggy Capitalist colt who hung out on the turn but balanced up to put in a sprint at the winner before tiring late.
HEAT 6 (845m – Fillies/48.98; 33.31): The winner LADY TASSORT is another natural runner for Waterhouse and Bott. By first season sire Tassort, she quickly found the lead and responded to riding to sprint home quickly for a two lengths win in sharp time over the reduced distance. Her stablemate SHIVERMEPINK (Zoustar) comes for a fast family and chased keenly to finish second. The Godolphin runner INFLUENZA (Exceed And Excel) had a quiet educational trial.
HEAT 7 (845m – Colts & Geldings/49.59; 33.40): A trial stacked with high priced youngsters led by the $1.6 million colt BODYGUARD (I Am Invincible) and $1 million purchase ESPIONAGE (Zoustar). The latter is an athletic type and he took the honours for Waterhouse and Bott, travelling three deep and responding when put under the whip to win by a half neck from BODYGUARD. The latter looked the part and may well prove he is worth the money as he should improve on his effort to come between runners from fourth on the fence under hard riding for his close second. DEPUTIZE, a $500,000 colt by Dubious, also went OK holding his ground for third after leading.
HEAT 8 (845m – Fillies/50.38; 34.11): The slowest heat of the session but another win for Waterhouse and Bott and a quinella for Zoustar with RUNAWAY VIXEN showing good speed to lead and hold her stablemate ZOUBELLE. MISS TUNARAMA, a big grey filly by Justify, missed the start by three lengths but took the eye with her late work through the line.
HEAT 9 (843m – Colts & Geldings/49.36; 33.64): Not the fastest heat but the winner SCAMPI, a $750,000 son of the new sire Blue Point, made a huge impression cruising to an easy 2.75 lengths win for the Maher/Eustace stable. Led under a tight hold and never came off the bit, indicating he could have gone considerably faster. Could be the one to beat in the Breeders Plate. MARAIS (Capitalist) also looked good working to the line late for second.
HEAT 10 (843m – Fillies/49.46; 33.59): Another win for Blue Point and Waterhouse/Bott with the racy GERRINGONG showing good speed and some fight under riding to come again after being headed for a narrow win. ERNO'S CUBE (Rubick) loomed to win the heat but after reaching a narrow lead just couldn't quite finish it off. Liked the late work of MANAAL for third.
HEAT 11 (843m – Colts & Geldings/49.32; 33.44): The Snowden-trained VOLATILE, a $550,000 son of Snitzel, was another colt to make an impression, being the only winner to come from well off the pace after showing no speed to settle last out of the gates. He looped the field from the 2 f, showing classy acceleration to sprint down the outside and put a good margin of 2.5 lengths on them at the finish – it's the sort of trial you look for among unraced youngsters! COUNTERPART (Trapeze Artist) earned notice with his late work to finish fourth.
HEAT 12 (843m – Fillies/49.55; 33.65): The Snowdens finished with their third heat winner and one that was highly anticipated as their $1.2 million filly INVINCIBLE MADISON (I Am Invincible) delivered a stylish win. She's an athletic girl and showed class to let down nicely from behind the pace and stretch out for a smooth win by almost three lengths. Sure to be among the Gimcrack Stakes fancies.