Trainer John Thompson dipped his toe in the black type water with lightly raced mare Ithadtobezou in the autumn but has opted for a low key spring kick off at Warwick Farm on Wednesday.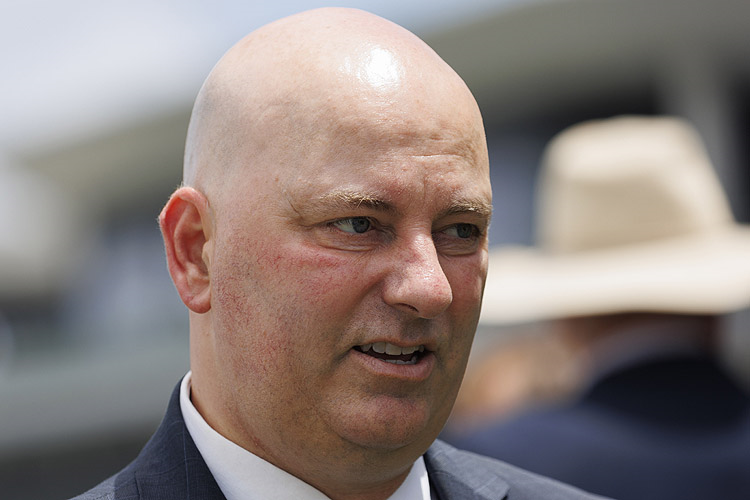 The now four-year-old earned her way to stakes company with successive Canterbury wins and a narrow defeat to start her previous campaign and if she's headed back that way a first-up win in the James Squire Handicap (1100m) would be a good start.
John Thompson said all indications are that Ithadtobezou has returned in good order and he can only expect her to run well.
"I think she will get that little bit better,'' he said.
"Early on in her career she was a little bit erratic but she's settled down really well now and turned into a real racehorse.
"The owners are breeders so it always helps their job if you can achieve (black type). She has a touch of quality about her."
Ithadtobezou, $5 with TAB on Tuesday, finished midfield in the PJ Bell and the Denise's Joy at the end of her three-year-old year and didn't disgrace herself finishing five lengths from the likes of Magic Time and Red Card.
Kerrin Mcevoy has partnered the mare in both trials, and he asked her to lengthen in winning the second, but with 132lbs Thompson has elected to engage Josh Parr for the ride.
"We normally go steady in our first trial and do a bit more in the second trial which she did and did well,'' he said.
"She will improve with the run, nothing gets them fit like racing.
"She's just a nice horse, she's drawn well and going to get a good run from there, she's got a bit of weight so I put a heavyweight rider on."
The run of good tracks isn't helping Kibosh's cause as she attempts to find some form and Thompson can only go into the Hitotsu @ Arrowfield Handicap (1600m) hopeful.
She was due to run at the last Warwick Farm meeting and Thompson had his hopes up for a solid performance there when the rain arrived on the day but the meeting didn't survive long enough for her race.
So Thompson sent her around on the Kensington track a week later and she battled into eighth behind Tropical Squall on a good track.
"She had a bad injury a couple of years ago and is probably not as good as what she was before that injury. And she's a wet tracker,'' he said.
"A couple of weeks ago I was at Warwick Farm and she was in the next race after the storm, she was saddled up and ready to go and the races were called off.
"She still runs okay on dry but on wet she excels."