Plenty of G1 mares salute in the Golden Pendant run at Rosehill on Saturday.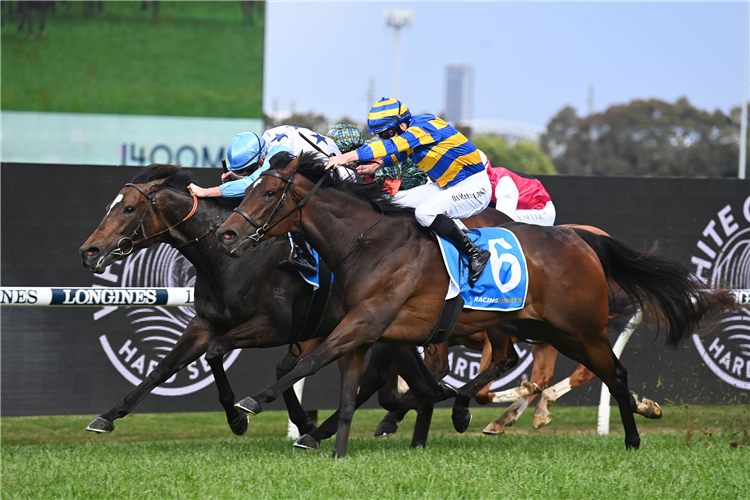 Nimalee was one such one last year so you must focus on them in the 2023 Golden Pendant (1400m) at Rosehill on Saturday.
2023 GOLDEN PENDANT - RACE HISTORY AND BACKGROUND
The Golden Pendant is a Group 2 race run under Set Weight and Penalty conditions for fillies and mares at Rosehill conducted by the Australian Turf Club.
The Golden Pendant is run over 7 f. It was first run in 1996 and was won by Fiddlestick.
Until 2011 the Golden Pendant was run over 6 f but was increased to 7 f in 2012.
The race was originally known as the Research Stakes named after the Dual Oaks and AJC Derby winning filly Research. It became the Golden Pendant in 2011 to maintain the Gold themed races at Rosehill.
High quality mares win this race with several of the last few winning Group 1s that season.
Mares can push on to the Angst Stakes at the mile at Randwick or back up into the Epsom. They can now aim at The Invitation as well.
Mizzy won the Toy Show and Sheraco Stakes before taking the Golden Pendant in 2019.
The 2007 race was not held due to the Equine Influenza break out.
The Golden Pendant was worth $400,000 in 2023.
Notable winners of the Golden Pendant include Nimalee (2022), Vangelic (2021), Subpoenaed (2020), Mizzy (2019), Shumookh (2018), Daysee Doom (2017), Tycoon Tara (2016), Peeping (2015), More Joyous (2012), Hot Danish (2009), Besame Mucho (2004), Spinning Hill (2000), Dantelah (1998) and Unison (1997).
The 2022 Golden Pendant was won by Nimalee from Palaisipan and Pippali.