The Race History of the Colin Stephens Quality run at Rosehill on Saturday shows it needs a big winner.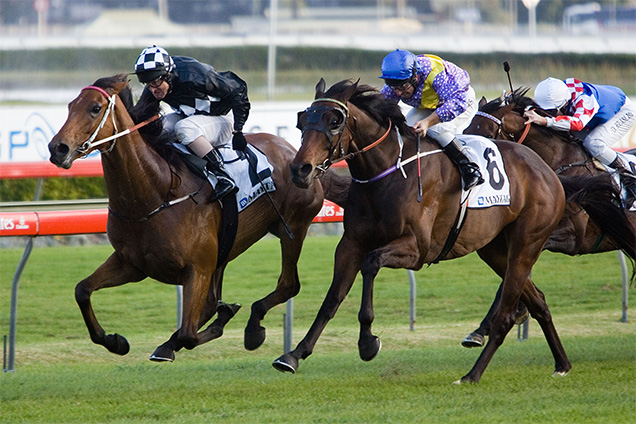 Railings is the best recent winner. Who sticks on in the 2023 Colin Stephens Quality (2400m) at Rosehill on Saturday?
2023 COLIN STEPHENS QUALITY - RACE HISTORY AND BACKGROUND
The Colin Stephen Quality is a Group 3 race run under Quality Handicaps conditions for three year olds and up at Rosehill conducted by the Australian Turf Club.
The Colin Stephen Quality is run over 1 1⁄2 m. It was first run in 1870 and was won by Illumination.
The Colin Stephen Quality has basically been at 1 1⁄2 m since inception.
A principal race from the start, it has been Group 3 since 1987.
This is the traditional lead up for the Metropolitan Handicap and numerous horses have done the double. The winner is exempt from ballot and penalty for the Metrop.
Railings won the race in 2005, then The Metropolitan before heading to Melbourne and taking the Caulfield Cup.
In 2017 the same three horses would run the trifecta in the Newcastle Cup and Colin Stephen eight days apart but in a different order.
Gai Waterhouse (now with Adrian Bott) has trained the winner of this race on 10 occasions.
The 2007 race was not held due to the Equine Influenza break out.
The Colin Stephen Quality was worth $250,000 in 2023.
Notable winners of the Colin Stephen Quality include Amelie's Star (2015), No Wine No Song (2010), Railings (2005), Dress Circle (2001), Coco Cobanna (2000), Vita Man (1999), In Joyment (1998), Heart Ruler (1997), Hula Flight (1996), Zamination (1993), Macquarie Prince (1989), Natski (1988), Gunsynd (1972), Roman Consul (1968), Summer Fair (1963), Prince Darius (1958), Redcraze (1956), Hydrogen (1953), Delta (1950/1951), Russia (1945), Flight (1944), Peter Pan (1935), Phar Lap (1930/1931), Windbag (1925), Gloaming (1924), Poitrel (1918/1919/1920), Poseidon (1907), Wakeful (1902) and Carbine (1890).
The 2022 Colin Stephen Quality was won by Grove Ferry from Cadre Du Noir and Herman Hesse.