The Underwood Stakes run at Caulfield on Saturday can sometimes be the guide to the Caulfield Cup.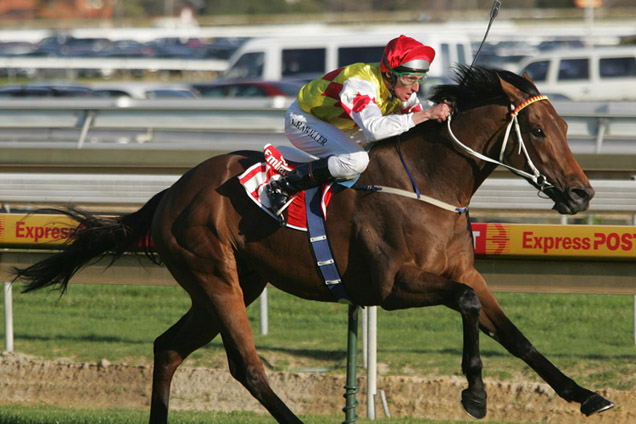 Elvstroem was one such along those lines so must watch the 2023 Underwood Stakes (1800m) at Caulfield on Saturday.
2023 Underwood Stakes Day: Nominations
2023 UNDERWOOD STAKES - RACE HISTORY AND BACKGROUND
The Underwood Stakes is a Group 1 race run under Weight For Age conditions for open class horses at Caulfield conducted by the Melbourne Racing Club.
The Underwood Stakes is run over 1 1⁄8 m. It was first run in 1924 and was won by Whittier.
In the early days the Underwood Stakes was known as the Williamstown Stakes and run at a few courses including Williamstown. From 1948 it moved to Caulfield.
/s1/
It has been as short as 7 f and as long as 1 1⁄4 m but has been at the 1 1⁄8 m since 1994.
Previously run on Show Day Holiday which was a Thursday, it is now on feature weekends. It was on a Sunday in 2019 with the way the dates fell.
The Underwood Stakes was a Principal Race until graded at Group 1 in 1979.
Three straight Caulfield Cup winners Elvstroem, Mummify and Northerly came through winning the Underwood. Homesman missed by a nose from adding to the list.
Three times since 2010 has the Caulfield Cup winner run in the Underwood.
3 of the first 4 runners home in 2019 were 8yos or older.
Before Bonneval, the previous mare to win was Tristarc in 1985 (Atlantic Jewel was 4/7 in 2013 and beaten).
Russian Camelot was one of few recent SA Derby winners to win an open age WFA race in the following Spring.
The Underwood Stakes was worth $750,000 in 2023.
Notable winners of the Underwood Stakes include Alligator Blood (2022), Zaaki (2021), Russian Camelot (2020), Bonneval (2017), Black Heart Bart (2016/2019), It's A Dundeel (2013), Ocean Park (2012), So You Think (2010), Weekend Hussler (2008), El Segundo (2006), Elvstroem (2004), Mummify (2003), Northerly (2001/2002), Tie The Knot (1998), Octagonal (1996), Jeune (1994), Dr Grace (1991), Almaarad (1989), Rubiton (1987), Bonecrusher (1986), How Now (1976), Sobar (1972), Big Philou (1970), Rain Lover (1969), Tobin Bronze (1966), Aquanita (1961/1962), Lord (1958/1960), Ajax (1938/1939/1940) and Phar Lap (1931).
The 2022 Underwood Stakes was won by Alligator Blood from Mo'Unga and Zaaki.