While admitting that his Australia side are "under the pump", head coach Eddie Jones is relishing the prospect of their make-or-break Rugby World Cup clash against Wales.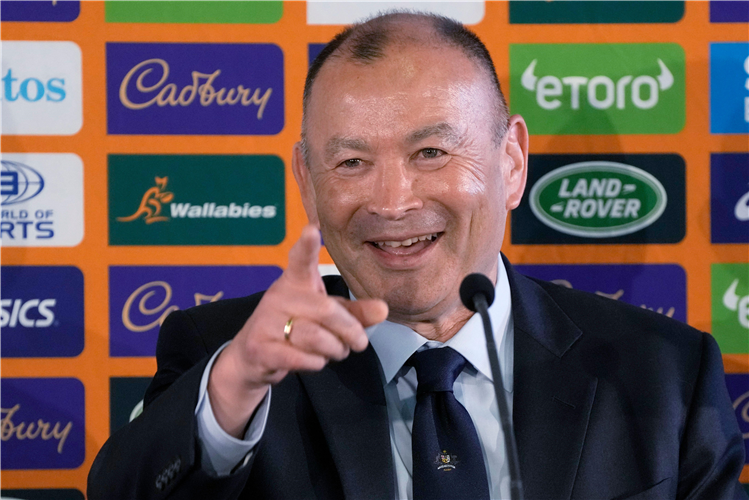 A first pool stage exit in World Cup history will loom for the Wallabies if they fail to beat Warren Gatland's team in Lyon on Sunday.
In contrast, Wales are sitting pretty, top of the group with a maximum 10 points from two games and moving towards a fourth successive World Cup quarter-final appearance.
And while the Welsh go about business back at their Versailles training base, Jones and his coaching staff are picking through the pieces of a first loss to Fiji since 1954.
"We are moving on to Wales now," said Australia head coach Jones, whose side were beaten 22-15 by the Pacific nation in Saint-Etienne on Sunday.
"These are the weeks you remember when you are under the pump quite a lot and you have got to produce a good performance.
"We are starting to set our sights on how we need to play against Wales. The only thing we are worried about is Wales this week.
"We would be happy to play them tomorrow if they wanted to play. We would get the television (coverage) organised. We can't wait for the challenge."
Wales have beaten Australia in three of the countries' last four meetings, and they will tackle a team reeling from a loss that has left them teetering on the brink.
Australia will also be without injured key forwards Taniela Tupou and Will Skelton, increasing their degree of difficulty in a game of inevitably intense pressure.
Jones added: "There are no problems with motivation. This team cares a lot about their performance.
"We are all still searching for answers. None of us has the 100 per cent answer, but we have ideas about where the game came unstuck.
"Wales are a completely different team. They grind away at you, whereas Fiji is power.
"This is one of the biggest challenges for this team and for the coaching staff. We know how we want to play against Wales and we are going to work really hard to get the players back on track.
"When you have a loss like this, it knocks you around a bit. It knocks you emotionally and team-ethics wise. You start seeing shadows in every corner of the room.
"There is noise from outside which you have to handle. That is the challenge for the coaching staff this week, to make sure they have got the right noise."
Wales are back at their training base, with only flanker Tommy Reffell and prop Henry Thomas among Gatland's squad likely to need fitness assessments.
Reffell pulled out of Wales' clash against Portugal just before kick-off in Nice due to a tight calf muscle, while Thomas has played no part in the tournament so far because of a hamstring issue.
Gatland said: "People had an opportunity to put their hand up (against Portugal), so we will review that and see which guys did perform well.
"I thought Rio Dyer looked sharp on the wing, and I was really happy with his aerial stuff. Probably the lineout didn't function as well as I would have liked, and we were a bit lateral at times.
"But when we were direct and in contact we looked comfortable."