Two horses who cost $70,000 or less each will take a hoard of owners into the $20 million TAB Everest now that Private Eye has joined his Proven Thoroughbred and Joe Pride stablemate Think About It in next month's sprint classic.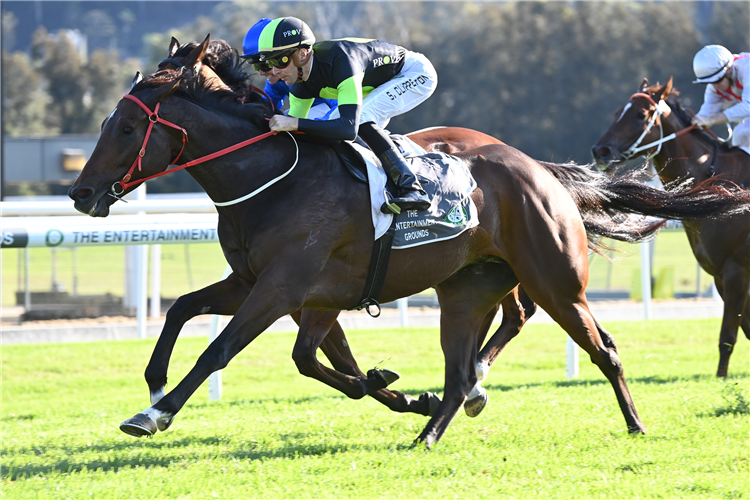 It's just example of the amazing ride that the Everest can take 'smaller' owners on and one that Proven Thoroughbreds boss Jamie Walter marvels at.
If having Private Eye all but win the world's richest race on turf a year ago wasn't exciting enough, spare a thought for Walter's team as he tries to keep a lid on the hopes and dreams of owners about to experience something special.
"It's new territory for I'm in air I'm not accustomed to,'' Walter said.
"A lot of the owners in both horses are fairly inexperienced in the number of horses they've had. In Think About It there is a bunch of either first or second time owners so they are on the ride of their life.
"I've got pinch myself to think you could have two top class horses at the same time engaged in the race.
"We're very lucky. I've been in the game a long time and had plenty of slow ones so it's unbridled pleasure to have two horses like this."
Private Eye booked his spot in the TAB Everest via the Max Whitby & Neil Werrett group on the back of his impressive in in the Group 2 The Shorts (1100m) last weekend.
The six-year-old started a $12 chance a year ago when narrowly beaten by Giga Kick and on his inclusion is rated $11 with TAB. Walter said it surprised him the horse wasn't already in the race but understands it's part of the mystique of the Everest.
"It's a fairly young race and there are trends developing, in the first few years the slot holders thought they had to get in early or they'll miss out,'' he said.
"Now it's more the reverse, they're waiting and trying to pounce when an opportunity presents itself."
Whitby has had two close calls in the TAB Everest with Vega Magic in the inaugural year and Masked Crusader in 2021 both finishing second and in Private Eye he's certain his group has a real competitor.
He said the group felt it had to act on the back of the gelding's win and it's made that little bit more personal given Whitby and Walter have known each other for decades.
"I know Jamie very well and I'm very happy with his success to have two in,'' he said.
"We had to negotiate pretty hard but we've put it to bed again for another year, just hope we can get a result."
With the presence of three-year-olds still up in the air, pending the results of this weekend's Golden Rose, Whitby said to have a proven performer in the race is comforting even though an X-Factor three-year-old could still be injected into the race.
"If you're in tight spot you need someone like Private Eye to put the shoulders down and barge through,'' he said.
"He's proven at the distance, any surface, we've got the right jock in Nash (Rawiller), away we go."
Private Eye was the sixth horse locked away for 2023 behind the defending champ Giga Kick (James Harron Bloodstock), I Wish I Win (Trackside Media), Think About It (Newgate/GPI), Mazu (The Star & Arrowfield) and Sunshine In Paris (Aquis).