With a Group 1 victory already on her resume in an earlier training stint, the name Paula Barron has become more frequent in South East Queensland form guides of late.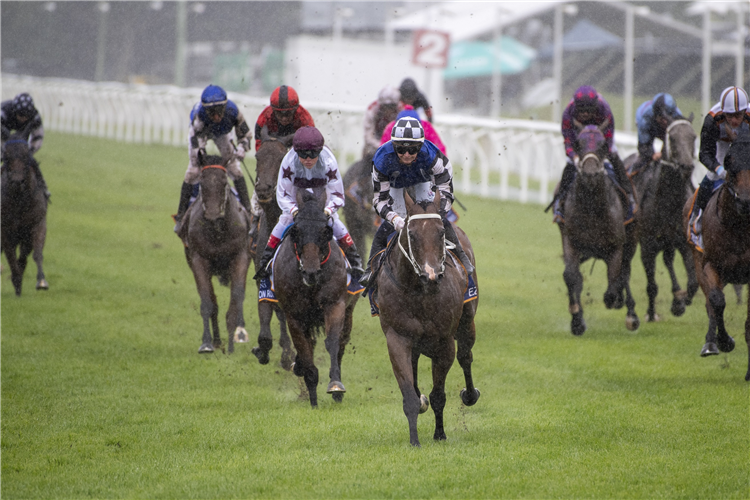 Paula Barron has pottered along in recent years on the Gold Coast with a small team of her own horses before not long ago taking over a massive team of around 50 gallopers for A List Stud.
The 58-year-old has taken over the training duties for the A List Stud team, which was previously run by Allan Chau.
Barron has three victories to her name this month after she last collected a winner in August of last year with Carry On Dragon in maiden grade.
It is a return to prominence at a metropolitan level for Barron after her earlier days training across South Australia and the Northern Territory.
That is where she tasted the greatest triumph of her time in the industry so far, preparing the winner of the Group 1 Goodwood Handicap back in 1991.
She went by Paula Groves in those days with her maiden name.
It was a galloper named Crush who claimed South Australia's famous race.
Crush was ridden by the late great Ken Russell on that occasion.
Crush was competitive in a number of big races across the country but the Goodwood stands out as the highlight.
Only in the infancy of her time in the sport back in the early '90s, they are special memories to reflect back on for the Gold Coast trainer.
"My Dad bought this beautiful old horse, mainly for Darwin for the Cup, but we ended up taking him to Adelaide," Barron recalls.
"He ran second in the Goodwood in 1990 to Beau George and we came back the following year and beat him, we turned the tables.
"It was pretty exciting in those old days, being 25 years old and being female as well, not many female trainers had won big races like that in those days."
Barron has prepared her horses in South and Western Australia, as well as in the Top End, before settling in the Sunshine State.
"It is my life," she said of racing.
Chau – a dual-licensed trainer and jockey – stepped away from riding on a consistent basis in late 2021 to turn his hand to training A List Stud-owned gallopers.
He has prepared 28 winners for the stable since then – three of which came at city level – before recently handing over the reins to Barron as he focuses on his own team of horses going forward.
Barron was already working for the stable for a couple of years under Chau, which made it an easy transition, she says.
A List Stud is run by Chief Executive Officer Christopher Lee.
They have a massive team of around 50 on the books across their several stables at Bundall with as many as 20 in work and racing at one time.
They had three from their barn face the starter on Sunday at Caloundra.
When Barron had her own small team of horses, the most starters she had in a season over the last decade was 28 back in the 2014-15 campaign.
She has had 20 start in her name in September alone after taking over the A List lot.