The Memsie got the spring rolling and the momentum continues at the Valley this weekend with more big names stepping out and stepping up.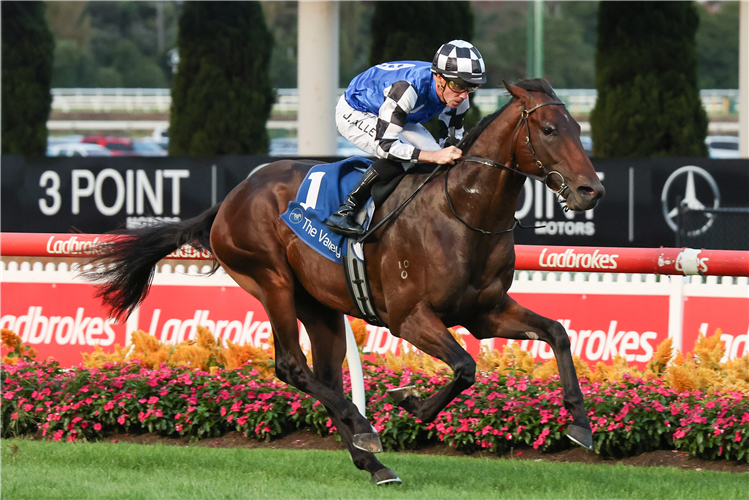 No bigger name steps out at the Valley than popular mountain climber Giga Kick, an odds-on flick in early markets for the McEwen and one that not only tops the ratings but has a peak figure a full 10lbs above the 15-year average winning mark for the race.
Better performed horses than Giga Kick have won the McEwen in that time. Hay List, Chautauqua and Nature Strip boasted bigger peaks than Giga's to date, but none had to be at their very best when winning a race that invariably plays the role of stepping stone - and that is what is is for both Giga Kick and Imperatriz.
Neither of the big names are 5 f horses by nature and there are others who are exactly that. Foot to to the floor 5 f drag racers that will want this run and done before Giga has found top gear.
On form, prices edging near evens could appeal but the scenario sways and he is left for other days.
As is Imperatriz who was last seen ripping around here in the William Reid on a night where she was the best part of 10 lengths quicker than the feature two-year-old winner over the same course, Brave Mead.
With the age difference considered Brave Mead's time becomes more than respectable and that it was achieved as it was, with a margin in hand and with a closing split that matched Imperatriz to the decimal, adds substance.
Substance mixed with scope. Most could see that Brave Mead was one for next season and that he got the grounding that he did at two is a bonus and a blessing.
Steparty, unbeaten and largely untested, heads betting courtesy of similar profile and performance but the little edge may lie with Brave Mead and the price difference is enough to tip us in.
Globe creates the interest in the Feehan. There is power behind his promise and while the bar goes up it remains in reach in a typical modern Feehan.
Much of the promise seems packed in the price and he too is overlooked as we follow up with another each-way play at Pounding.
The Lawrence was a well-run race and the Feehan looks like developing the same way - the grounding of that test might prove an important edge.
Pounding was not the pick of the Lawrence runners that turn up here but he ran rusty and was still able to post a number that puts his peak in play.
That peak, in an Australian Cup won in good time, came at the end of a long prep. Pounding clearly takes his racing well and the Moonee Valley mile has been home to what was a career best at the time.
It suits and this suits - a big run looks assured and double figure prices appealing. Once more unto the breach, dear friends, once more!
THE MELBOURNE MAIL
Bet Of The Day: Race 5 #3 Brave Mead @ $3.40 with bet365
Each Way Play: Race 9 #6 Pounding @ $11.00 with bet365
*prices correct as of 4:30pm AEST 7/9/2023