No sooner had we waved the last season goodbye that we are presented with a new one ramping up. Flemington for Aurie's Star day has a look and a feel about it.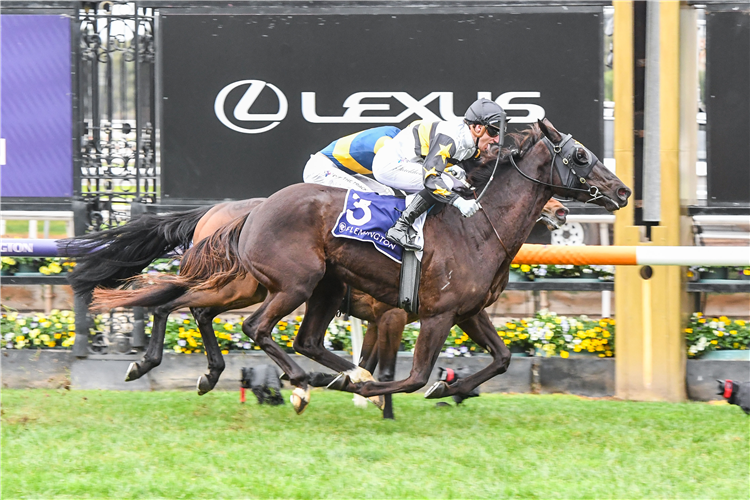 The look and the feel of Flemington are shaped more by the undercard than the feature. It is the return of Berkeley Square and Benedetta in particular that give us cause to look forwards with both potentially players at the top level.
Potentially is the key word. Both are out of the blocks nice and early for the new year essentially looking to qualify for a shot at bigger prizes. Benedetta in particular goes with a good chunk of pressure and expectation on her.
There is depth to the field - the likes of Najem Suhail are not duffers - but Benedetta quickly established herself as one of the more talented fillies in the land in the second half of last season and there is enough substance to her form and her figures to think that she should make away with this.
The Melbourne Mail is a betting blog, however, and we are on the search not for good chances but for good gambles. Neither Benedetta or Berkeley Square appear any great spoil in the early betting and are passed over in favour of one that has graced these pages before.
Mostly Cloudy made the Melbourne Mail three weeks back when put up as a bet in the Flemington Cup. Mostly Cloudy didn't let us down but he didn't pay either; posting the sort of rating and performance we were chasing but a plucky Mimi's Award wouldn't go away, mugging him where it counts. Alas!
Mimi goes again, and will have to be turned over, along with four other last start winners in a good staying heat, but Mostly Cloudy's profile points to him taking another step forward and that leaves him worth chancing once more.
Brayden Star runs for the same stable in Race 8 and is another former Melbourne Mail selection that ran second despite posting the right sort of number - tough game at times!
He has since run well from a hopeless position in Sydney and is tempting but so is the topweight Deepstrike with 33/1 big enough to lure us in and make him the each-way play.
Deepstrike has knocks. Put simply, he has been unsighted at his last two. But he was a convincing winner before that, taking down several useful horses who were in form and/or have raced well since, and a return to that level would give these plenty to think about.
That win might be flying under the radar now. It is not in form books and might slip past the guard of unchecked models after being stricken from the record following the admin error around jockey Wiremu Pinn.
Another fly-in hoop, WA's Luke Campbell, takes over aboard Deepstrike on Saturday. There is much hype around Pinn (fair enough) but a few have come across from Perth to make it count in Melbourne over the years and Campbell's 14 winner in his current stint have slightly outperformed the market and set him up to get a roll on now. Deepstrike will probably take a ride but the jock is capable and the odds are right.
bet365 MELBOURNE MAIL
Bet Of The Day: Race 5 #7 Mostly Cloudy @ $3.80
Each Way Play: Race 8 #1 Deepstrike at $34.00
*odds correct as of 4:30pm Thursday