Celtic manager Ange Postecoglou insists he is not being 'distracted' by talk of Tottenham's interest in him.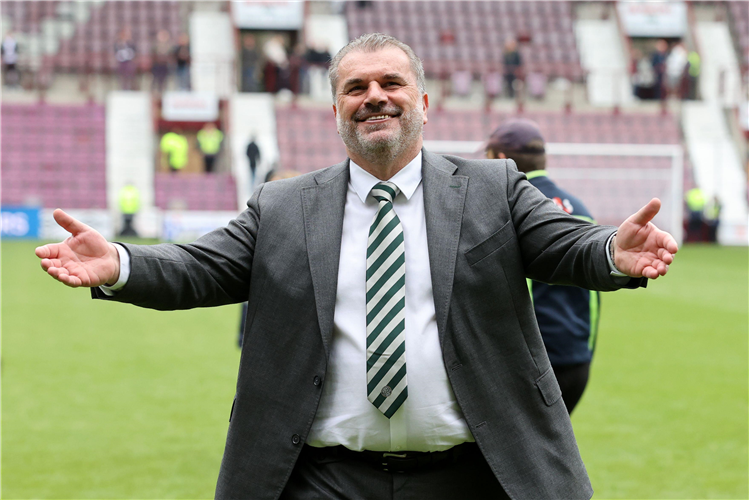 Arne Slot pledged his future to Feyenoord earlier this week, leading bookmakers to install former Australia head coach Postecoglou as favourite to take the managerial reins at Spurs.
The Hoops boss admits he is 'aware' of the speculation - but is not letting it affect his plans for Saturday's game against Aberdeen.
Former Celtic boss Brendan Rodgers is also in the running for the Tottenham job, according to reports.
But Postecoglou is putting all the rumours to one side and focusing on the job in hand.
He said of the links to Spurs: "I'm aware of it because everyone keeps asking me about it.
"It's happened in the past, I have been pretty clear it's just not the way I think and work.
"My priority right now is just making sure we have a special day on Saturday and we have a cup final coming up in a week's time.
"I'm not going to sit there and get distracted by things that are kind of fascinating for other people rather than myself.
"That's where my focus is and where it will continue to We have had a fantastic season and we have an opportunity to make it a really special one."
Celtic will win the treble if they beat Inverness in the Scottish Cup final - but they have only taken one point from three games since clinching the title.
And Postecoglou is keen to ensure they put on a show this weekend, saying: "We want to make it a great day in terms of enjoying every aspect of it including the game itself.
"The boys are determined to put on a good performance and hopefully make it a great afternoon.
"We have had a couple of poor performances and results and whilst there have been reasons for that, me being the person responsible for it by changing the team, it doesn't mean the players aren't disappointed that they haven't been able to perform to the levels they want.
"Saturday is the last opportunity we get to do it in the league so we are going in there to play with the same sort of intensity and tempo that we usually do."