Teenager Nikki Olzard believes years of guidance under former top provincial hoop Adrian Coome has readied her for her own riding journey.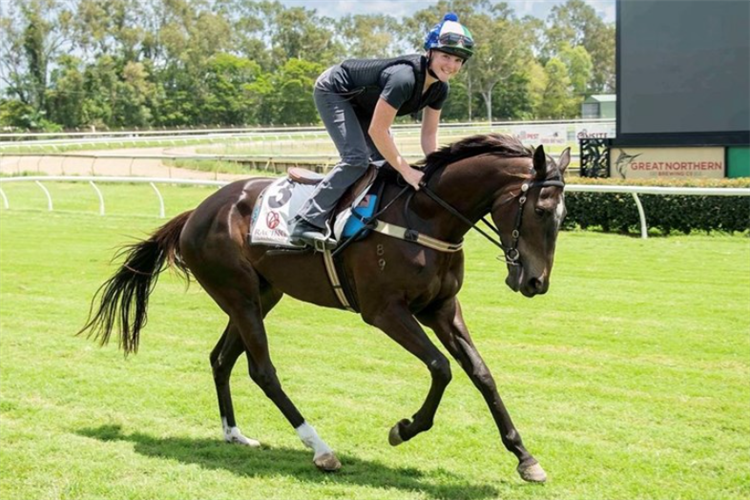 The Rockhampton product has been working under the Callaghan Park trainer since she was in high school before taking on an apprenticeship as a jockey.
The 18-year-old began working between five and 10 hours a week as a stable hand for the Adrian Coome barn, progressing to riding track work and then onto becoming a jockey.
Olzard has recently completed her required set of public trials and is on the verge of her debut race rides, which will come at Gladstone on Saturday afternoon.
Olzard – who hails from the Gracemere area just outside Rockhampton – described her emotions as a mixture of nerves and excitement ahead of her first day as a professional jockey.
The 33-year-old Coome won several big Central Queensland races in the saddle – as well as claiming premierships – and Olzard says he has been a perfect mentor for her career.
"I have had a lot of support to get to where I am today," Olzard said.
"Adrian has been a really big help to me.
"He has been a great help, even just riding track work with him you learn a lot on the go.
"He was such a good jockey when he was riding in races and because he knew all the tracks around here very well, he has been a big help.
"He helps me understand everything."
Coome will make the trip to Gladstone on Saturday to support his apprentice in her first day at the races.
As well as riding in officials trials in Central Queensland in recent months, Olzard also ventured to the Sunshine Coast to gain more experience.
Olzard's grandfather was a bush trainer in the town of Bluff for many years.
The 119lbs apprentice will take four rides on the sand at Gladstone on Saturday.
She has selected Wrecking Ball for trainer Darryl Gardiner as her pick of the quartet.
The Bundaberg veteran galloper has placed twice from four starts at Gladstone without yet winning.
Wrecking Ball will contest the Gladstone Battle of the Bush qualifier for 2023 over 5 3⁄4 f on Saturday.
"Wrecking Ball will be a good ride, he seems to like the sand by the looks of it," she said.
"He has had a few runs at Gladstone and has placed in a few of them.
"It would be awesome to win that race as it's a Battle of the Bush qualifier."
Cloncurry and Wandoan will also host BOTB qualifiers this Saturday ahead of the upcoming Final in the city.