Ascot trainer Neville Parnham can't wait for the rematch between his classy three-year-old Bustler and the Darren McAuliffe-trained The Velvet Queen on Saturday.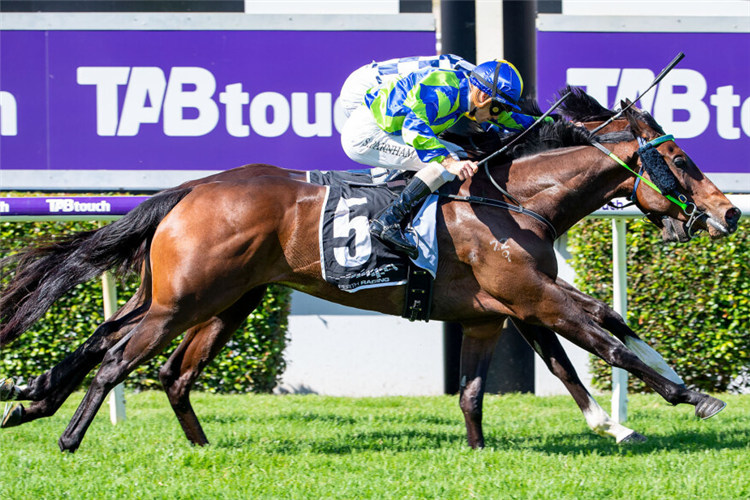 Following their epic battle in last fortnight's G3 Belmont Sprint (1400m), it's whetted the appetite for their return clash in the G3 Hyperion Stakes (1600m).
The scorecard reads one-nil in favour of Bustler after the Belmont Sprint, but it was a titanic battle between the pair as they went to the line locked together.
For Bustler, it continued his excellent autumn form and gave him a second feature win after the Listed Fairetha Stakes (1400m) last November.
The Velvet Queen, who lost no fans in her defeat, will strip fitter second-up and steps up to a mile where she has been successful twice.
Neville Parnham is looking forward to the Hyperion Stakes and getting his name back on the honour roll after he prepared Tarzi to win in 2009.
He says Bustler has come through his Belmont Sprint victory with flying colours and remains confident he will be hard to beat.
"He bounced out of the run (Belmont Sprint) like he had never been around," Parnham said on Tabradio.
"The horse is in great form and he certainly hasn't gone backwards since the run two weeks back.
"I'm expecting him to front up again and perform at his best."
Bustler and The Velvet Queen are also locked in a battle as to who will start favourite.
The Velvet Queen has tightened into $2.75. She opened at $3.30 with Tabtouch on Wednesday.
Bustler is $3 from $2.90. Dom To Shoot, at $5.50, is the only other runner under $10.
Parnham says The Velvet Queen poses the biggest threat to Bustler.
"I have a lot of respect for The Velvet Queen and thought she was the horse to beat in the Belmont Sprint," Parnham said.
"It wasn't a surprise how they went to the line.
"She got a nice run through them and we had to go around them and that proved not to be the best part of the track on that day.
"I thought his run was exceptionally good, although he only won by a short margin.
"But you would expect there to be improvement from The Velvet Queen.
"She's a very good horse and again will be the one to hold out.
"But, on his work this week, Buster is going to be hard to beat in this race."
Bustler will jump from barrier one for jockey Steven Parnham.
The Velvet Queen has drawn outside of Bustler in gate two. Chris Parnham, who won last year's Hyperion Stakes with Kaptain Kaos, regains the ride.