Mr Exclusive will post his first win in more than two years if successful at Sandown.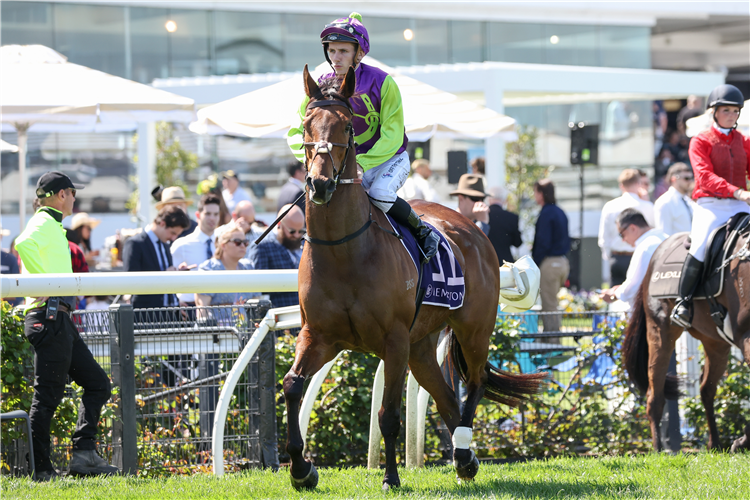 It is more than two years since Mr Exclusive last won a race, but the gelding is still proving himself to be Mr Consistency.
Mr Exclusive heads to Sandown on Saturday for the second run of his campaign in the ive > Handicap (1400m), a heat of the Winter Championship.
In 14 runs since Mr Exclusive was last successful, he has finished in the placings on four occasions but has collected a prize money cheque in 13 of those outings.
Trainer Matthew Brown said Mr Exclusive has been plagued by issues over the past couple of years.
"He's pretty consistent and he gives you something to cheer about every time he goes to the races and as a trainer and owners, we're pretty happy with that," Brown said.
"He's had a wind op and he's a typical Magnus with his knees and his fetlocks, he's not been the soundest horse and he has the Magnus feet that go with it as well.
"But we seem to have it all in good shape at the moment and he proved that first-up."
Mr Exclusive resumed finishing fourth in the Listed Straight Six (1200m) at Flemington on May 13.
That was the gelding's first run at 6 f since making his debut at Caulfield back in April 2018.
"I've been wanting to run him over 6 f again for a quite a while, but Beau Mertens and Brian Higgins thought he might not be sharp enough," Brown said.
"I thought maybe down the straight at Flemington he might be where they go a bit steadier, and it turned out that he was sharp enough as he raced a little closer than we thought he would.
"I tipped him to the owners to have a good place bet on him because I thought it wouldn't be a shock if he lobbed as we thought he was going as good as ever."
While Saturday's race is a heat of the Winter Championship that has a final over 1 m at Flemington in July, Brown said he was likely to bypass the series.
"I'm thinking of running him on Saturday and then giving him a couple of weeks off and get him ready for another 6 f race at Flemington in five or six-weeks' time," Brown said.
"With him not being the soundest, he seems to hit a flat spot around bends. I feel the way he looks and the report from Beau the other day, he said he felt like a completely different horse down the straight.
"And being a bit older and with his niggles, 1400 metres just about sees him up now, and he doesn't quite get the mile anymore."