An association with Trentham racecourse spanning more than half a century will end on Saturday when Robin Tapp officiates for the final time as clerk of the scales at Wellington Racing Club headquarters.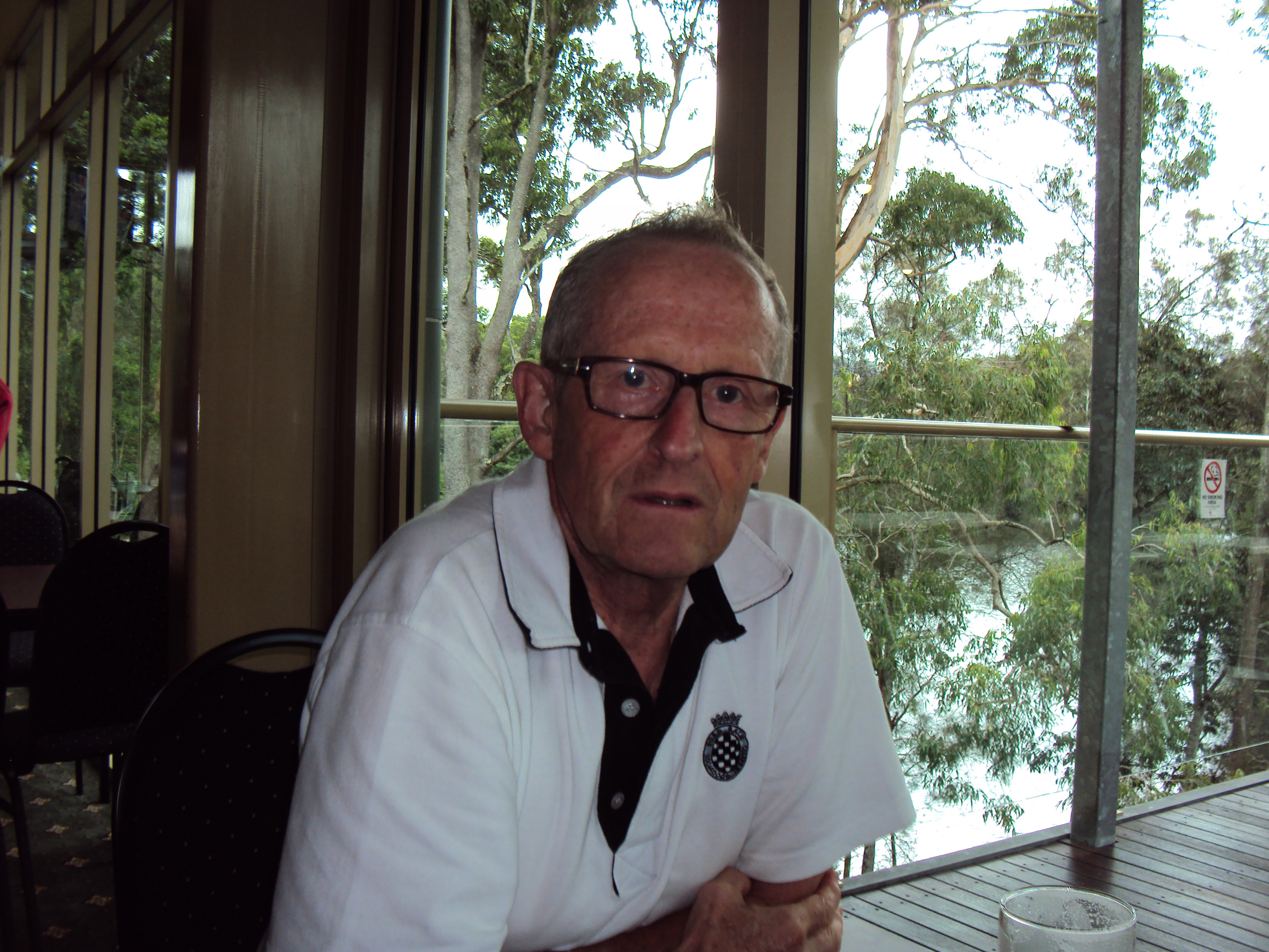 Tapp has been one of the unsung workers in the background since he first took up raceday duties for the WRC in 1968. Back then he assisted in the compilation of totalisator turnover figures as well as being the runner of betting information to various parts of the course.
"My first job was as an architectural draughtsman for the Wellington City Council when they had oversight on a whole lot of things from transport to milk deliveries, abattoirs, parks, just about everything," Tapp recalled on the eve of his final day at Trentham.
"On weekends I played cricket in the under-21 Mercantile League side – I batted at number three and was a handy spin bowler.
"One day it was blowing a gale at the Basin Reserve and the game was cancelled, and another guy there who was the accountant for the company doing the tote figures at Trentham asked me if I would be interested in heading out to the course and giving a hand.
"That's how it all started, I remember Hal Myer was secretary then and he gave me the job running tote figures to the press room, where they would relay favouritism and other information by teletext.
"Another job was doing the rounds of the jockeys' room writing down their rides, because back then you've got to remember, there was no such things as rider declarations."
In the mid-1970s Pratt had his first experience as clerk of the scales, having been assistant clerk at Awapuni and then acting for the Masterton Racing Club at its original Opaki base and then at Tauherenikau when that club raced along with the Wairarapa Racing Club.
Otaki and Wanganui also came under his brief, and when the long-time Trentham clerk of scales George Brown gave notice he would be retiring, he was appointed clerk of the scales for the WRC.
"Back then it was a 12-month appointment, you had to reapply every year, but that's no longer the case.
"Obviously it's a role that requires you to work everything else around the race meeting schedule. I've flown back from the United Kingdom the night before a Trentham meeting and I even had to ask my daughters to change their wedding days to save clashing with the races."
A raceday clerk of the scales is required to oversee the weighing of jockeys and their riding gear and certify that they make the required weight for their next riding engagement. That also includes recording any changes from the carded weight, such as overweight or apprentice allowances.
Immediately after each race, jockeys are required to be weighed again, when the clerk will either sign off each weight as correct or take note of any discrepancies and if necessary notify stewards of any concerns.
Even at age Tapp leads a busy working life separate to his raceday activities, as does his wife May.
"I left my draughtsman's job when I was 50 and bought a graphic sign-writing business. I'm still doing that, though you won't find me climbing ladders any more.
"My wife, who is only a bit younger than also works full-time doing operation costings for a private hospital."
Tapp has happily undertaken his duties over the years, however he was recently forced to consider the future.
"I had a sickness bout a couple of years ago and I've had to manage that, then a couple of Otaki meetings back I got to the fourth race and had to go home.
"I guess I've just got to take things a bit easier. I'm going to miss the people I've worked with, everything that goes with a raceday, just being part of it."
Tapp has seen many jockeys line up at the scales, and as he casts his mind back he brings up such names as Bob and Bill Skelton and Grenville Hughes.
"I'm there to work and act professionally, but there have been those who you look up and those are three of many," he says.
"In the modern era, Lisa Allpress has always been polite and courteous, and the current champion, Michael McNab – yes, he is improving, which is good to see."
Tapp and his wife live in the inner city suburb of Seatoun Heights, close to Wellington Airport, which means he is often called upon for shuttle duties to and from Trentham.
"I've lost count of the jockeys and others who I've picked up from the airport or taken back after the races – and I've never had a sling!
"People who know about my raceday job say to me I must have a lot of inside knowledge and would know which horses to bet but that of course has never been I'm there to work and besides, punting has never really interested me.
"I'm not sure how Saturday will play out, I expect I'll be a bit emotional, but I'm comfortable with my decision to step down.
"No doubt I'll still head out to the races, but it won't be as regular – and I can turn up and go home whenever I like!"