The final EPL preview of what has been a drama-packed season. With just ten games of 380 left, the title is done and dusted, and the Champions League (Man City, Arsenal, Man Utd, Newcastle) and Europa League (Liverpool, Brighton) spots have been decided.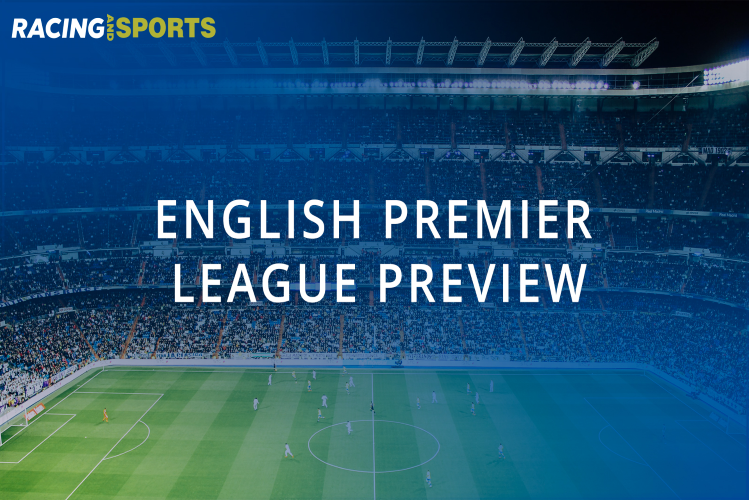 All interest now lies in the sole Europa Conference League position and the relegation battle. More on the complexities of those situations in the match previews below.
As the last column of the season, it's time for the bouquets and brickbats.
OVER ACHIEVERS: Despite the post-Easter collapse, the effort of a young Arsenal side with an inexperienced manager to lead for most of the campaign and easily qualify for Champions League was far beyond expectations. Honourable mentions to Brighton, Brentford, Fulham, and Aston Villa.
UNDER ACHIEVERS: Chelsea by the length of the Flemington straight. Never has so much been spent for so little, with a turnover of managers for good measure. Honourable mention to Tottenham after some thought they were title contenders after ten rounds.
PLAYER OF THE SEASON: It's a lazy selection, by how can you go past Erling Haaland who, at the ripe old age of has broken the Premier League scoring record with a bit to spare. Honourable mentions to Martin Odegaard, Rodri, Kevin De Bruyne, Harry Kane, and Declan Rice.
EMERGING STAR IN 23/24: Brighton's Evan Ferguson. He's a big presence and plays like a good, old-fashioned a little like his namesake Duncan back in the day for Everton. He is strong in one-on-ones, moves extremely well off the ball, is a terrific header, and has a powerful shot that he isn't afraid to unleash. Honourable mentions to Alejandro Garnacho, Julio Enciso, Cole Palmer, Lewis Hall, and Facundo Buonanotte.
MANAGER OF THE SEASON: For arriving mid-campaign and turning an already good side into one of the best in the league, Roberto De Zerbi gets the nod. He is revolutionising the way football is played in a similar way to Pep 15 years ago. Here's hoping he stays at Brighton, along with its array of rising stars. They are the best value side in the league bar none. Honourable mentions to Guardiola, Arteta, Howe, Frank, and Emery.
GOAL OF THE SEASON: A late, late entry but it must be Enciso's strike to draw Brighton level with Man City on Wednesday evening. It was a true top-corner, pigeon-hole thunderbolt that came at the end of a move started by the keeper. Honourable mentions to Kevin De Bruyne v Bournemouth, Wilf Zaha v Brentford, Ivan Toney's chip v Leeds, and Miguel Almiron v Fulham.
MATCH OF THE SEASON: There's a strong Seagulls flavour so far, and it follows on here with the Brighton v Brentford clash on 1 April a season highlight for mine. A pulsating 3-3 draw at the Amex when the visitors led three times but couldn't shake off the home side. The fact that involved the two surprise packets of the season adds to its appeal. Honourable mentions to Liverpool v Newcastle at Anfield, Liverpool v Tottenham at Anfield, and Brighton v Man City at the Amex.
Back to this weekend. From a betting perspective, this round is full of traps with many of the games now meaningless which makes them unattractive. I would focus on the games with something at stake.
All matches kick off at 1.30am Monday AEST.
ARSENAL v WOLVES
The impact of effectively forfeiting the title has been building at Arsenal for a few weeks, and the deflation was completed at Forest last Saturday. Wolves have been poor away from home of late and the Gunners will be keen to say farewell to a fine season in style for their fans. Expect them to turn it on.
Bet: Arsenal to win and over 3.5 match goals (2.80)
ASTON VILLA v BRIGHTON
This is a massive game for Villa, whose Europa Conference League future rests in their own hands.
Scenarios:
Villa wins: they hold onto 7th place and qualify.
Draw: they need Spurs and Brentford to both fail to win.
Villa loses: they need Spurs to lose and Brentford to not win.
It's been a huge effort to get to this point after a dire start to the campaign under Gerrard. Emery has turned the side around and, after a couple of poor recent results away at Man U and Wolves, they are back on track. They were excellent at Anfield last weekend and withstood a fierce late barrage and an excruciatingly long stoppage time (Kloppage time?) to get a earn point. I've never been his biggest fan, but Mings has been huge lately.
Brighton turned in one of the best displays seen against Man City in many seasons on Wednesday evening, making more shots against the threepeat champions than any side since 2019. They persisted with the play-out-from-the back tactic that they have perfected this season, and it resulted in a cracking goal to Enciso to tie things City may have had a hangover from claiming the title earlier in the week, but Brighton out-Cityed City, and could easily have grabbed all three points. As it stands, they have qualified for the Europa League and this game will not affect their standing.
Brighton has gone WLWLWL in their last six away, while Villa has won six straight on home soil and not conceded from open play in that run. There hasn't been a lot of goals in Villa's recent matches, and with so much at stake they might be a bit tight. Brighton will be out to have fun. Villa at $1.85 looks too skinny.
Bet: Brighton to win, draw no bet (2.50)
BRENTFORD v MANCHESTER CITY
Another victory parade for Man City, but potentially an enormous match in the history of the Bees.
Scenarios:
Brentford wins: they need Spurs and Villa to not win and they qualify for the Conference League.
Brentford doesn't win: they fail to qualify.
Brentford has assumed the giant-killers tag this season, taking 17 points off teams in the top six. They are closing the season off in great style with wins in four of their last five. The absence of Toney last weekend made little difference, with the underrated Mbeumo and Wissa stepping up as they have done throughout the campaign. While European qualification is a long-shot and out of their hands, they will go into this game with just one thought in mind and that is maximum points.
Man City was rattled by Brighton midweek but held Pep won't want their form to slip with two huge Cup finals around the corner, but he will be rotating the squad.
Given their fearlessness against big sides, and the fact that this means a whole lot more to them than the visitors, I think Brentford can trouble the champions as Brighton did.
Bet: Brentford to win, draw no bet (2.80)
CHELSEA v NEWCASTLE
I suspect that these two cashed-up clubs will be locking horns in far more important clashes in season 23/24, but for now this is purely an exhibition.
Chelsea created chances but gave De Gea little to do when thumped 4-1 at Old Trafford on Thursday evening. Newcastle faced fierce resistance from Leicester and could have scored five, but settled for a 0-0 through the week and secured Champions League football for the first time in 20 years.
With the pressure off and plenty of talent on show, there might be a few goals here.
Bet: Over 3.5 match goals (2.70)
CRYSTAL PALACE v NOTTINGHAM FOREST
For the first time in nine months, Forest can relax. They secured Premier League football for another season with a dogged 1-0 victory over a waning Arsenal in front of a frenzied home crowd last weekend.
Palace look to be enjoying their football under Roy Hodgson and provide great entertainment. They have lost just one of their last nine at Selhurst Park which was by a single goal against Man City. With the pressure valve released, Forest might leak a few in this one.
Bet: Crystal Palace to win by two or more (2.80)
EVERTON v BOURNEMOUTH
The game that will define the relegation fight.
Scenarios:
Everton wins: they stay up.
Draw: if both Leicester and Leeds do not win, they stay If Leicester wins they are relegated. If Leicester does not win they need Leeds to not win or win by less than three goals to stay up.
Everton loses: they need Leicester and Leeds to not win.
It sets up pretty well for the Toffees, whose fate is in their control. However, even without a win, two adverse results must conspire to send Everton down for the first time in 70 odd years.
The niggling concern for fans, who went through all this last season, is that Everton has lost its last three at Goodison by an aggregate of 2-10, albeit two of those were against Newcastle and Man City. The anomaly is that their recent away form has been far more reliable.
Bournemouth has switched off since safety was ensured at home to Leeds at the end of April. They have showed that they can travel well, with four wins from seven since mid-February. However, those results were achieved in a battle for survival.
Dyche and a vociferous home crowd should lift the grand old team enough to ensure they play in the EPL in 23/24, but there might be some nervous moments.
Bet: Everton to win and under 2.5 match goals (4.00)
LEEDS v TOTTENHAM
The only game of the day in which both sides have something to play for.
Leeds' scenarios:
Leeds win: they survive if Everton lose and Leicester don't win. They also survive if they win by three or more and both Leicester and Everton don't win. If either Leicester or Everton wins they are relegated.
Leeds don't win: relegated.
Spurs' scenarios:
Spurs win: if Villa don't win they qualify for the Conference League. If Villa win they get nothing.
Draw: if Villa lose and Brentford don't win they qualify for the Conference League. If Villa don't lose they get nothing.
Spurs lose: they get nothing.
Complicated, but also simple in that both sides know that a win is the only satisfactory result. For Leeds, they will know that realistically a big win is their only hope unless news filters through that Everton and Leicester are losing. These factors should lead to an intriguing match. Leeds will go hard from kick-off, while Spurs will put up the shutters if they get a goal ahead. If the scores are level, both sides will be desperate to break the deadlock.
This is potentially the most exciting game of final day for those of us standing on the outside looking Games involving Spurs have yielded more goals than any other this season. The last 12 matches involving Leeds have seen both sides on the score sheet.
Potentially both camps will go away from this in disappointment, but I doubt the casual observer will. The market has this very close, and it is easy to see why as the visitors are not travelling well with just four points collected from their last seven matches. In a game where fortunes will fluctuate wildly with every goal scored, I think this could open up a betting opportunity at lucrative odds.
Bet: Both teams to score in both halves (9.00)
LEICESTER v WEST HAM
With their sights firmly set on a Conference League final against Fiorentina in a week and a half, the Hammers won't be fully wound up for this one. Maintaining form is important, but no player will put 100% into every challenge when an injury could put them out of the final. So it is Leicester who has everything to gain in this encounter.
Scenarios:
Leicester wins: they survive if Everton does not win.
Leicester does not win: relegated.
The home side has won just one of their last 15 games. The positive is that they kept a clean sheet against a rampant Newcastle at St James' Park on Monday evening, the first time they hadn't conceded since 12 November (ironically against today's opponent). Luck played a huge role, with the Magpies blowing a few gilt-edged chances and rattling the woodwork a couple of times. But the result gives them hope, and they must go into this feeling that a win offers some chance of survival if Bournemouth does them a favour at Goodison.
West Ham continue to play well in Europe, but the fact remains they have lost four the last six in the EPL, and three straight away from home. With nothing to play for here, the Foxes can take advantage. However, given their abysmal record in the last 15 games, $1.75 Leicester to win is absurd. There are better ways to make a quid out of this game.
Bet: Leicester to win and over 2.5 match goals (2.80)
MANCHESTER UNITED v FULHAM
Man Utd's easy win over Chelsea on Thursday evening secured a return to Champions League football. Fulham will finish 10th regardless of the outcome of this match, an excellent outcome for a newly promoted side. The Cottagers have scored two goals more than the Red Devils this season, so they have been great entertainment for their fans.
Man U has made Old Trafford a difficult place to visit, with just the one loss there this season which came way back on opening day. With an FA Cup Final looming, their eye might be off the ball for this one, but Ten Hag is not one to rest players before big matches.
With the pressure off, this should be an enjoyable encounter.
Bet: Draw (4.40)
SOUTHAMPTON v LIVERPOOL
The Saints last game in the Premier League for at least 15 months, the end of 11 years in the top-flight.
Man U's result on Thursday means Liverpool will play in the Europa League in 23/24.
A difficult game for either side to get up for, but Liverpool should have too much class.
Bet: Liverpool to lead at halftime and fulltime (2.10)