Rain about a cold and windswept Flemington in May. Yes, the Winter Championships have begun. Breathe it in!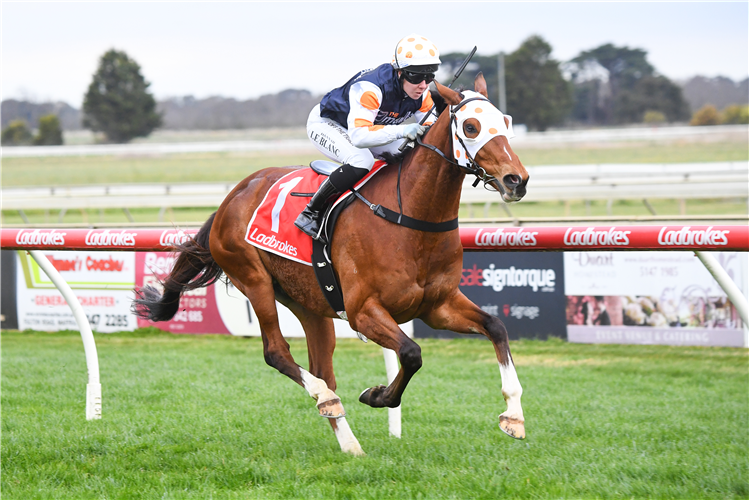 Last week the focus was on those laying the foundations for a Melbourne Cup campaign. This week the riches of the Ramsden are put aside but the foundations are no less important as a fabulous 14 line up in a key heat in the Winter Championships; a pathway to Finals Day on July 1 - mark your calendars!
The Winter Championship Trophy goes as Race Eight on Flemington's Saturday card and it provides an interesting puzzle for punters to sort out and, once sorted, a bet - in the view of The Melbourne Mail at least.
Keats is a one-trick pony but it is a good trick and one that can be fully effective in Saturday's scenario.
That scenario is a race where, under the meeting's star jockey, he looks like getting free reign from the front end. With no obvious runners out to make life hard for him, Keats gets the chance to find his feet and his flow without fluster and from there he can make life hard for the chasers.
Those chasers are made up of several that are trying to race themselves back into form and Pinstriped - the lone recent winner in the line up and the early favourite.
He was terrific last time and if he can go on with that he could very well play the Gunstock role but nothing short of Gunstock form should do and at early prices it is Kamakaze Keats that makes most appeal.
The fifth race looks a probable pointer to the Banjo Patterson Series with a deep and competitive line up making for yet another interesting punter's puzzle.
Again, the Melbourne Mail's solve sits askew of the early betting with last year's winner Pesto returning with a better a chance than the betting implies and he is thrown up as the each-way play.
The knocks show up at a glance but deeper inspection finds hope for Pesto with his sights lowered following a Sydney Cup campaign.
His numbers on that campaign stack up well back on the Patterson path where better ground and an inside draw are seen as positives for his chances.
THE MELBOURNE MAIL
BET OF THE DAY: Race 8 #6 Keats @ $4.60
EACH WAY PLAY: Race 5 #5 Pesto @ $11.00