Chris Scholtz reviews Sydney and provincial barrier trials at Hawkesbury on March 20 and Randwick on March 21.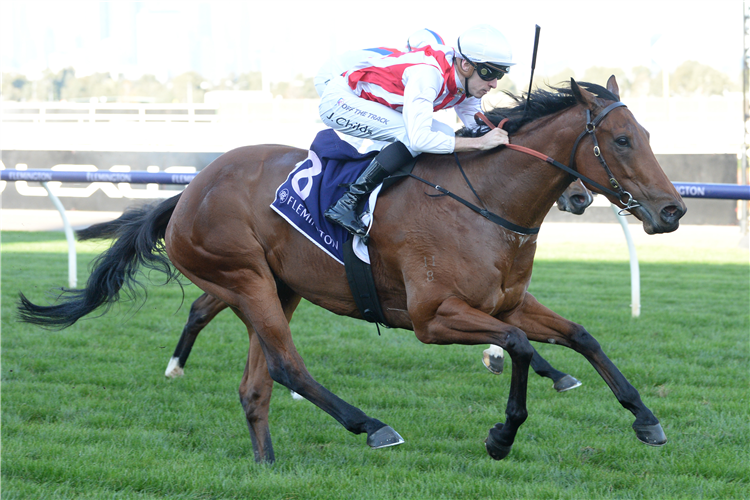 RANDWICK March 21
Randwick A Grass; Good 4
10 Heats – 1 x 6 f (Open); 5 x 5 f (2 Open; 1 2YO; 2 Maiden); 4 x 3 1⁄2 f (1 Open; 2 2YO; 1 3YO)
A session the featured some high class runners including G1 stars MAZU, PASSIVE AGGRESSIVE, KEMENTARI, AFT CABIN and the exciting import ALCOHOL FREE.
Brilliant mare PASSIVE AGGRESSIVE was the star of the morning winning her 5 f heat (62.66; 34.64) from the promising BUNKER HUT with VILANA working well within himself for an easy third. PASSIVE AGGRESSIVE led by six lengths after 2 f before Jordan Childs switched her off over the last 1 f, allowing the mare to coast to the line. BUNKER HUT made up several lengths quickly but was flattered by the close margin at the finish.
After recent disappointments the focus was on AFT CABIN in his 5 f heat and he rekindled his carnival prospects with strong work to win the trial in a blanket finish, splitting the lead line in the last 0 to edge out KEMENTARI with MAZU third and the former Kiwi mare MISSY MOOLA a close fourth. Right on their heels was the promising MONEY FROM THE SKY with his work over the last 0 indicating he is set for more success working through the grades.
The time was average (63.19; 34.26) and I would have liked to see better work from MAZU after his recent Melbourne excursion.
The smart 2YO SALTAIRE posted the fastest win in the 5 f heats (62.37; 34.42), tracking the leaders and putting in strong work under a good hold to get their measure over the last 100m.
The high class G1 winner ALCOHOL FREE also commanded attention with her first trial appearance in Sydney and didn't disappoint. The July Cup winner was allowed to find her feet in the 6 f heat before tracking into it three wide from the 4 f. James McDonald gave her an easy ride as she took control over the last 1 f and forged clear for a soft win by 2.4 lengths (73.08; 34.67). A strong third by promising filly SEQUESTERED augers well for her prospects over the carnival.
NOTED TRIALS
XX Alcohol Free; Passive Aggressive
X Aft Cabin; Bunker Hut; Gundy Bridge; Kementari; Merchant Lady; Money From The Sky; Moravia; Saltaire; Sequestered; Shunt; Starlight Girl; Vilana
HAWKESBURY March 20
Inside Grass; Good 4
17 Heats – 2 x 6 1⁄4 f (2 Open); 6 x 5 f (3 Open; 1 2YO; 2 Maiden); 9 x 4 f (2 Open; 5 2YO; 2 Maiden)
Some nice maiden and 2YO prospects underlined their talent with excellent trials, none better than an unraced maiden that is set for an exciting debut.
BRAVE KNIGHT (Blake Ryan): Doubt there is an unraced maiden showing more talent than this 3YO gelding by Epaulette. Kept his unbeaten trial record intact with another super display of speed to win his 4 f heat (47.11; 33.42) by more than four lengths untouched. Dwelt at the start but has such natural ability that he was in front after 0 and simply coasted over the last 2 f with plenty in reserve.
FIELD OF LAW (Bjorn Baker): Keen to see where this unraced Deep Field youngster turns up after an impressive debut trial win. Showed excellent gate speed to lead with ease and was held back to them before cruising to the line with plenty in reserve in a fast 4 f heat (47.10; 33.56). Impressed by his smooth action.
KAIZEN (John O'Shea): Nice improvement by this unraced Satono Aladdin youngster to win his second trial in the fastest of the five 2YO heats (46.75; 33.14). Travelled easily five lengths off a tearaway leader before putting in strong work over the last 0 to make up the leeway under a kind ride. Loved the way he ran through the line, leaving the third horse seven lengths away.
RED CARD (James Cummings): This Ribchester filly is a fast runner, having won three of her seven starts from 4 1⁄2 f to 5 f. She may not get further but this sharp trial win in the fastest of the nine 4 f heats (46.74; 32.82) with very quick sectionals shows she will take catching over a short course.
SHOOTING PASTURE (Jason & Lucy Attard): Strong 5 f heat win by this 4YO mare who has had only four starts including a maiden win last August. Travelled well within herself and extended easily for a soft win over some better performed rivals in good time (59.28; 33.58). An impressive third by the multiple winner TOCOMAH from last makes the form from this heat worth following.
SURREAL LILY (Brad Widdup): Another lightly raced speedster with one win from six starts. Led her 4 f heat by a good margin with her ears pricked and simply toyed with them, coasting home under a kind ride for a soft two lengths win in fast time (46.77; 33.165).
NOTED TRIALS
XXX Brave Knight
XX Field Of Law; Kaizen; Red Card; Shooting Pasture; Surreal Lily
X Arts; Black Iris; Champers Girl; Irradiance; Northumbria; Overpass; Princess Mary; Rebel Shadow; Strawberry Rock; Surrenders; Tocomah; You And I