Mark Newnham will be a significant loss to Sydney racing, not only as a trainer but as a mentor of young riders.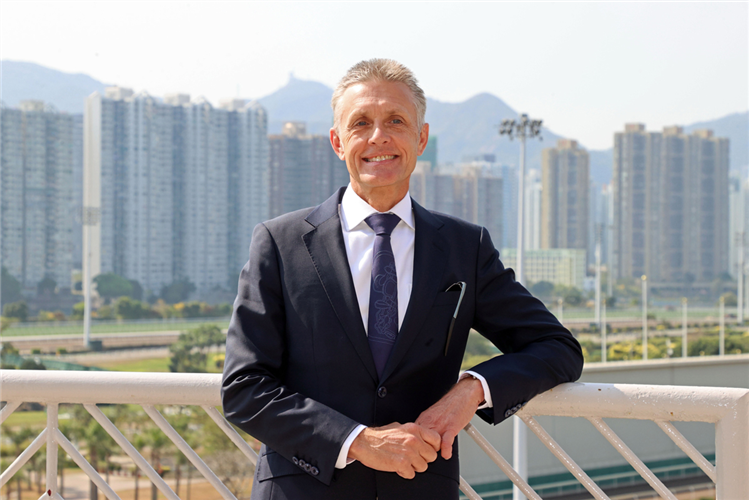 Joining the Hong Kong training ranks has long been on Mark Newnham's wish list and he has no regrets as prepares to wind up his Sydney operation over the next two months.
The former jockey, who worked for legendary conditioners Bart Cummings and Gai Waterhouse before taking out his trainers' licence in early 2016, has been a quiet achiever, preparing 42 stakes winners, four at Group 1 level despite a relatively modest number of horses in work.
A passion for thoroughbreds is what drew Newnham to racing and he still rides many of his own team in trackwork.
The business side of things doesn't make as much appeal and that's why Hong Kong has always beckoned.
"I've wanted to do it before I started training," Newnham said of his impending move.
"The Hong Kong Jockey Club has been a world leader for a long time. They make the trainer's life a lot easier than it is here and you get a lot more help as far as the business side of things go.
"For someone like I'm a horse trainer because I love the interaction with horses.
"In Australia, you're expected to be everything as a horse trainer. You're supposed to be the company's CEO, the bank, the staff counsellor, you're the logistics manager, you've got to pay everyone before you get paid, you've got to be a salesman.
"You've got to be 101 other things whereas in Hong Kong, you concentrate on your horses and your owners and the Jockey Club concentrate on the rest."
Newnham can also see the writing on the wall for smaller-scale operations in Sydney.
With the likes of Godolphin, Chris Waller Racing, Tulloch Lodge and the Ciaron Maher and David Eustace teams overseeing much larger strings of horses, and operating with higher budgets and staff, Newnham believes training is a changing beast.
"That's the world in general. Coles and Woolworths have a huge market share now over groceries, whereas years ago it was corner stores and fruit shops," he said.
"Training seems to be going that way with similar one-stop shopping. You've got those stables with hundreds of horses at multiple locations.
"They have huge buying power at the sales, they have marketing teams, bloodstock managers, sales managers.
"It becomes a big business and that's not something I'm interested in doing, although it works for some.
"But that's not the reason I'm going. The reason I'm going is because I want to go."
Newnham's absence will be keenly felt, not only as a respected horseman and trainer, but as a mentor to the next generation of jockeys.
Newnham has been the master to the past three winners of the Sydney apprentices' title – Robbie Dolan (2018-19 and 2019-20), Tom Sherry (2020-21) and Tyler Schiller (2021-22), who is chasing back-to-back crowns this year.
He has helped them refine their riding, instilled life skills like discipline and work ethic, and continues to delight in their respective successes, like Schiller's first Group 1 win aboard Mariamia in the Galaxy on Golden Slipper Day.
"I cheer as loud as if I trained the horse," Newnham said.
Newnham expects to saddle up his last Sydney runner in the middle of May and once he makes the move to Asia, it will be permanent.
"It's an opportunity that wouldn't come around again so it would be my plan that once I I would be looking to train out my career there," he said.