Trainer and jockey quotes after Yulong Patrol takes out the Ladbrokes Country Mile Series Final at Moonee Valley on Saturday.
Race Result:
1st: Yulong Patrol (B McDougall/A Bobbin) - $26
2nd: British Columbia (J Childs/G Begg) - $5 fav
3rd: Intellective (D Moor/M Williams) - $61
Winning Time: 1:35.71 Last 600m: NA
Margins: Short-Half-Head x ¾ Length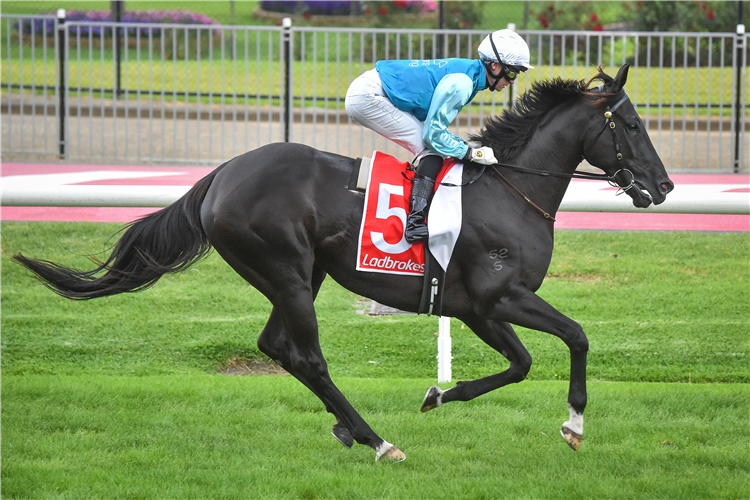 Winning Trainer: Andrew Bobbin
On the biggest win of his fledgling career: "It's been a bit over two years and this has certainly been the highlight.
"This horse was bought online to get our business started, we paid less than $20,000 for him and got a lot of mates involved.
ON what it means (after being dragged into celebration while being interviewed): "That's what it's all about, this is what it means to our owners, we're an establishing company with lots of people that are just in it for the fun of it and you can see the repercussions of it."
On the importance of his facilities just outside Stawell: "(he was) five weeks in between runs there, Catskill Mountain won a Cup the other day six weeks between runs, so we can get them fit.
"I'm learning every runner just how to place them right, so now we've just got to get the right owners onboard and keep building the business."
Winning Jockey: Blaike McDougall
On the mare: "He gave me a lovely feel going to gates, just placed to perfection, trained to the minute."
On Andrew Bobbin: "He's doing a very good job, Andrew. A lot of the big guns are sending their horses there to be pre-trained and he's got a fair idea of the caper. This is probably just the start of a long fruitful training career for Andrew."
On the Country Mile Series Concept:"It's a great concept, there should be more of but I think that's in the works.
"All the owners were quite buoyant before the race, they really wanted Andrew to win the race himself because he's worked really hard to get this horse here today and I'm just the lucky recipient that got to pick up the ride on the day and get the job done."