Trainer and jockey quotes following Bank Maur winning the Group 2 DCE Alister Clark Stakes at Moonee Valley on Saturday.
Race Result:
1st: Bank Maur (C Newitt/R Laming) - $7
2nd: Suizuro (D Moor/T Busuttin & N Young) - $41
3rd: Japanese Emperor (D Stackhouse/M Moroney) - $5.50
Winning Time: 2:06.44 Last 600m: NA
Margins: ¾ Length x ¾ Length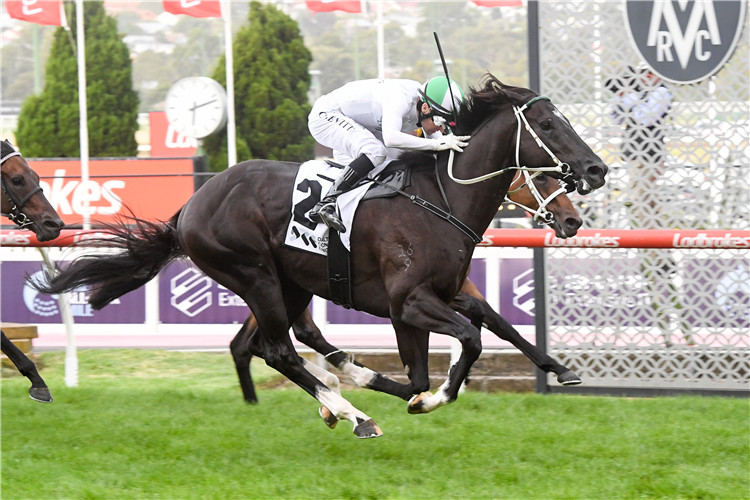 Winning Trainer: Richard Laming (stable rep Tara Taggart speaking)
On the win and the horse: "I'm very excited. I've always believed in this horse and so has Richie.
"He showed good ability from the get-go and it was just a matter of time until we got him out over a bit of a trip and he proved today that he can stick He's put his neck out and got it done."
On whether there'd ever been thought of gelding him: "There has been but we've been plagued with bad barriers as well. Today he actually drew a good gate, was able to be put in a nice position and there you he got the job done.
"No one gave up on this horse, he deserves a Group race and I think he'll go on and do better things."
On whether he'll progress to a Derby: "I'm not sure. Richie's always been a bit iffy about whether he will stay but he definitely will.
"I think last prep he was definitely right, he probably wouldn't, he wasn't quite mature enough, but this preparation he's filled out, blossomed and mentally and physically a lot stronger. I definitely think he'll get further."
On her day: "I just got beaten in the Alexandra Cup (with Fonteinbolt, which she trains), so I'm a bit disappointed but this is even better."
Winning Jockey: Craig Newitt
On the horse: "He's a lovely imposing sort of animal. Once I sat on him he just gave me a beautiful feel.
"He's big ad robust but very relaxed.
On the race: "From a good gate today we put him in a nice spot and was just relying on the horse that was babysitting us three-wide outside to drop off and once it did he just went through his gears and was really strong.
"I just had to wait for that horse to drop out and then get him to the outside and let him build through his gears. He was really good late."
On where the treble sits among recent achievements: "It's definitely high I came to the races today with a very good book of rides so it's just nice to be able to capitalise on."