Trainer and jockey quotes after the The Branched Logistics Mugatoo at Moonee Valley on Saturday won by Munhamek.
Race Result:
1st: Munhamek (C Newitt/N Ryan) - $1.75 fav
2nd: Horrifying (J Bowditch/M & L Kavanagh) - $26
3rd: Quality Time (W Pike/C Waller) - $5
Winning Time: 1:35.32 Last 600m: NA
Margins: 2-¾ Lengths x Short-Neck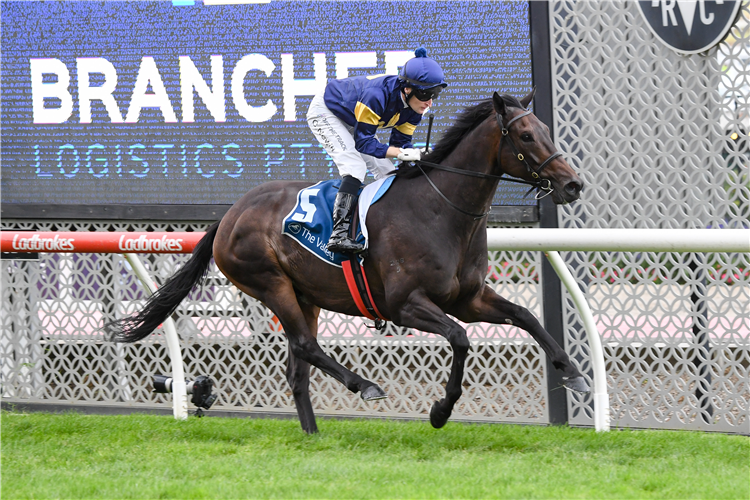 Winning Trainer: Nick Ryan
On the horse: "He's been a bit of a revelation, it's his 10th run for the prep but he's just thriving. He's just got better and better, he loves stable life and he's a good horse.
On the preparation: "I didn't give 'Froggy' too many instructions, I said, 'ride him like the best horse in the race'. If there was any instruction it would be make the 0 the winning post, it's his 10th run he's the fittest horse in the race and if you get run down that's my fault.
"It was a terrific win and it's surprising to say, but there could be more to come.
On whether he goes to the Golden Mile: "It looks the likely option. He does like a bit of cut in the ground. What's up in Sydney? I don't know. We'll sit down and have a chat.
"It's good now he won, he's getting his rating up there so it opens a few doors."
Winning Jockey: Craig Newitt
On the way the race panned out: "I wish they were all like that horse. He actually flew the gates today and put himself right there, we wanted to be a little bit more positive on him, and he just travelled so beautiful the whole race.
"When I turned down the side I just wanted to keep an eye on that leader (Rambler Rebel) because he is a hard horse to run down, but in a matter of half-a-furlong my bloke went from being a fair way off him to right on top of him.
"It's just a credit to Jocko's (Ryan) stable. He nearly dropped he's feeling that well, so for his 10th run in the team has got him flying."