Trainer and jockey quotes after Bel Air takes out the Xtreme Freight VOBIS Gold Reef at Moonee Valley on Saturday.
Race Result:
1st: Bel Air (B Melham/A & S Freedman) - $4
2nd: Russian Dancer (Z Spain/P Stokes) - $4.40
3rd: Shezatempest (M Poy/G Eurell) - $9
Winning Time: 1:36.94 Last 600m: NA
Margins: ½-head x Short-Half-Head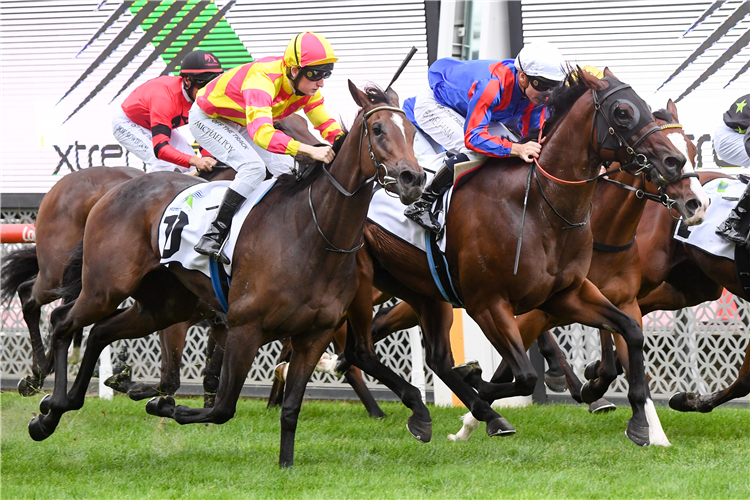 Winning Trainer: Anthony and Sam Freedman (Anthony speaking)
On the horse's racing style: "He hasn't got good race sense, the horse, he gets cluttered and gets claustrophobic, that's sort of what happened most of the race and it wasn't until he got clear running that he started to pick up.
"He probably doesn't love Moonee Valley, but he's a winner and very genuine, so it's nice that he's won a nice race.
On his form: "His form's been very consistent all autumn, he's also had a trip to the Gold Coast, which is not easy to do and come back and still race well.
"Credit to the horse, he'll probably go for a break now and there will be some nice races for him in the spring."
Winning Jockey: Ben Melham
Makes you earn your riding fee: "He does. He doesn't have a lot of tactical speed early and can fall out of the gates and won't He broke well today and I was able to position him a little more forward.
"I had a babysitter the whole way (Toronto Terrier) and I was expecting it to stop, but it hung around long enough to be a hindrance to I had to let it go and come to its outside.
"He's got a bit of class this bloke, but he's had a long preparation. He's been all around the countryside. He's been a good money spinner for connections and it's good to see him get another win on the board."
To get out of the trouble he could have a future: "He's not very tractable. He didn't get around Flemington, which is unusual. I couldn't steer him there.
"Even at Pakenham, he wanted to lay out, so I wasn't sure how he would get around The Valley and to my surprise he did. He was able to duck and weave when he needed to."