The Lindsey Smith stable has had a fine start to 2023 with 15 winners already in the book, five of which came in a flurry at Warrnambool on Wednesday.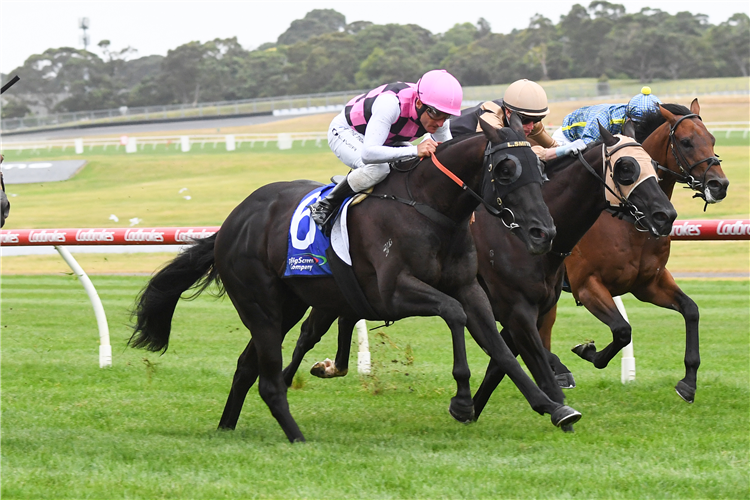 Smith's 15 winners in 2023 have come at a strike rate of 36% and at more than twice the rate that the market has expected. The happiest hunting ground has been home at Warrnambool where the last eight of those winners have come. His most recent away from the home deck was Blakmax who lines up again on Saturday at Sandown.
One question, among many, that punters then face on Saturday are Blakmax's chances in any way effected by the hot form of his stable?
The minds of stats nerds will immediately drift towards regression to the mean; short term trends tend towards longer term averages.
In 2021 16 winners in the opening month, striking at 24% and 1.66 winners for each expected before cooling to have half as many winners in February.
Smith had 11 winners in the opening month of 2022, matching market expectations, before reverting to seven winners (0.67 winners for every one the market expected) in February.
Clusters of wins are common but they are no more predictive than a set of dice rolls are predictive of the next The number five may come up three times in a sequence of six rolls but one appearance from three is a better guess for the next six rolls.
Over 606 rolls of the Lindsey Smith dice across all tracks in the past 12 months, the stable has essentially matched the market with 98 winners at a respectable 16%.
This is a strange way to introduce an article that throws up Blackmax as it's best bet of the day at Sandown, but it can be viewed as a warning against reasons and narrowly mining facts to back up selections - before we get on with that very task.
Blakmax, like his trainer, can claim to have had good results in January, running good splits first up under patient (we will call them patient...) tactics at Geelong before scrambling in at short odds over 7 f on the Hillside last time.
While his stable are expected to tend back towards their more established rates, Blakmax's average lies latent. Reversion cuts both ways. If Blackmax's long term average is better than his recent results he too can revert to type like his master, Uncle Lindsey, but he can do so by returning improved results in the future.
A study not just of what Blakmax has achieved but how he has achieved it throws up some clues that we may be yet to see the very best of Max and it may be that we see a much better horse in a much different scenario. A well run 1 1⁄8 m would be a very different scenario to the farcical jig-jog that Blakmax had to overcome last time and it is a scenario fancied to draw out a better performance which would leave him a very appealing gamble at prices around 3/1.
A different scenario is what our each-way play, Unusual Culture, is similarly (and desperately) seeking and she should get it in the fifth race on the card.
At her Australian debut she showed tactical pace to lay up with the smart Chain Of Lightning in a fast race but in three of her four since she has been left a hapless victim of pace.
Unusual Culture hasn't been the best from the barriers in a couple of those, and so it is perhaps partly her own doing and not just a matter of (woeful) tactics, but she keeps getting to the bar just as they turn the lights on and send everyone home.
It looks then no accident that Jamie Kah is booked for Saturday's assignment. Kah is a master of getting horses moving - working not on the horse but with the horse - and if she can get Unusual Culture flowing, in a race where the pace looks assured, they can link up to overdue success.
THE MELBOURNE MAIL
Bet Of The Day: Race 3 #2 Blakmax @ $3.80
Each Way Play: Race 5 #12 Unusual Culture @ $7.00