In honour of the late Sir Patrick Hogan, New Zealand Bloodstock will open its 97th National Yearling Sales Series with a commemorative ceremony dedicated to the legendary studmaster, breeder, racehorse owner, and devoted family man.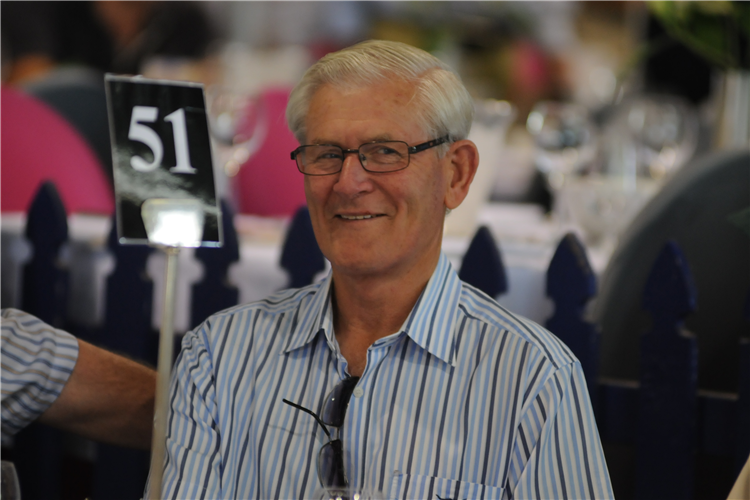 New Zealand Bloodstock invites all buyers, vendors, media and general public to attend the tribute, held at 10:45am on Sunday 29 January in the sale auditorium, immediately before the commencement of selling on Day One of Book 1.
New Zealand Bloodstock principal Sir Peter Vela will present the tribute, paying respect to the extraordinary influence and significant contribution Sir Patrick made to New Zealand's breeding industry.
"The loss of Sir Patrick Hogan will be evident when the wider thoroughbred industry convenes at Karaka later this week for our 97th New Zealand National Yearling Sales Series," New Zealand Bloodstock managing director Andrew Seabrook said.
"This is an event that Sir Patrick made his own through 40 years of selling yearlings at Trentham and Karaka.
"With Sir Patrick at the helm, Cambridge Stud was leading vendor for 32 consecutive years – a feat that is unlikely to be repeated.
"Sir Peter Vela, alongside NZB will look forward to honouring Sir Patrick and his family this Sunday and we invite all to attend."
The commemoration will also be broadcast live to viewers around the globe, straight after the Karaka 2023 Day One Preview Show, streamed from 10:15AM.
Selling will begin in its usual timeslot at 11am after the tribute.
Karaka 2023 Schedule
Book 1 Sale: 29 – 31 January at Karaka
Book 2 Sale: 1 – 3 February at Karaka