Comeback jockey Brooke Stower assures she has a calming influence on "monster" and former problem galloper Epic Ranger ($19 on TAB) in the TAB Highway Plate, 1500m at Rosehill Gardens on Saturday.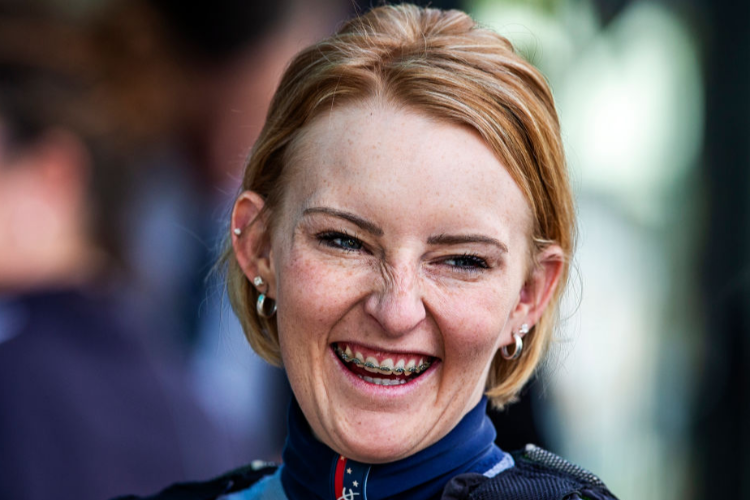 Brooke Brooke Stower is confident the horse has the weight and form to provide her with an overdue city winner.
The rider is pure inspiration, after a horrific fall at Tamworth in 2020 that almost ended her career, and she's peaking riding 48 winners this season to be prominent in the NSW Jockeys' Premiership.
Stower returns to town after a lengthy absence fancying a former Victorian rogue moved on by the profile Hickmott stables.
"He's an absolute huge unit, I understand was a handful, hard to train but big motor and he behaves for me," Brooke quipped.
Stower has 400 plus career wins, including a five-plus lengths win at Inverell on Epic Ranger over 1 m at "evens".
The Choisir five-year-old with 130lbs for Brooke in a $120,000 Class 3 Plate is now with Jacob Perrett, a Tamworth neighbour with a small team and a welder by trade who is also striving for an initial city success.
"Under the Plate scale, he's well in - I mean been carrying 139lbs and 60 kilos up here and racing so well," Brooke added.
"But big weights aren't an issue with his size. He's versatile and settles, he led and won unextended at Inverell, at his peak this prep.
"I understand this is tougher Class 3, but won two at Ballarat, first prep, never easy and he's still lightly raced. I rode him at Tamworth, huge run before he won, he's trained on.
"Yep tougher race, but we're right in it with the weight and the barrier. We'll be on-pace."
The Hickmott stables moved the gelding on after successive unplaced runs on the Ballarat synthetic in July.
Perrett has revived Epic Ranger and found the right races with successive placings before the big win. He's had just 15 starts at five years.
Another deep episode with numerous last start winners sees impressive northern galloper Agirlsbestfriend on top of the TAB market at $5.
Prolific Highway winner Terry Robinson also returns with regular series placegetters Lord Desenimaux and Danzadel both at $15.
At present "The Gardens" is a Soft 7 after recent rains but is now in fine weather.