Stocking stuffers come from Sandown this Christmas where the feature is greeted with a field both fascinating and festive.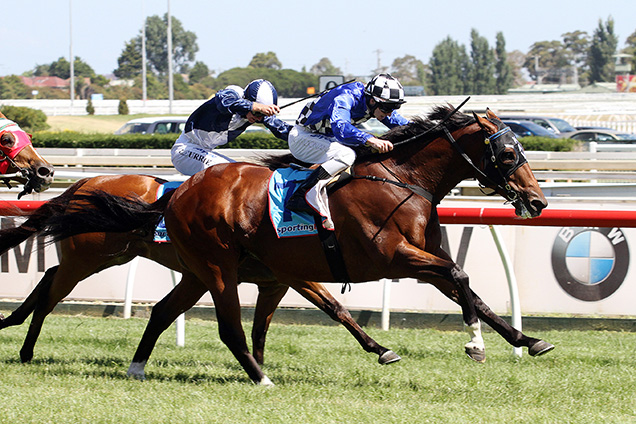 "I endeavour in this Ghostly little book, to raise the Ghost of an Idea, which shall not put my readers out of humour with themselves, with each other, with the season, or with May it haunt their houses pleasantly, and no one wish to lay it!"
Like most tipping blogs, The Melbourne Mail counts Charles Dickens among its influences and his A Christmas Carol, for which the above is written in preface, is front of mind when casting an eye over this year's Xmas Stakes from Sandown.
The form is visited by ratings past, present and future and by plays end we should be absolutely riddled with Christmas cheer.
The first act takes place as miserable weather lashes the city. It is a bleak scene. It is autumn in Sydney...
The Ghost of Ratings Past takes us to back to where Andermatt sliced through the muck and the mire to twice slay the subsequent June Stakes winner Dragonstone. The pair of ratings thrown up there are better than what it has typically taken to win a Xmas Stakes and only last year's winner Marabi has been notably better in recent times.
But how do these ratings from the past compare the those shown to us by the Ghost of Ratings Present?
Jigsaw like Scrooge, a changed man. A career on the slide has been turned around at a rapid rate with a pair of strong wins marking him down as a star of the here and now. His ratings sit a peg below Andermatt's peaks but their recency is valuable.
The Ghost of Christmas Future takes us to the bottom of the formguide where a talented three-year-old filly is yet to post the ratings but she is packed with promise.
The forecast for Dusse is beyond what she has done to date, and her profile picks her as one with a very decent shot of making it to this level in time, but in the short term Dusse's future might be elsewhere - with no Tiny Tim booked to steer and winnable entry held at the Valley on Saturday.
The Melbourne Mail is ratings reliant, it is the Ghost of Ratings Past that pleasantly haunts and so it is Andermatt - at much the same price as offered about him beating Eduardo (among others) in September - that appeals most. Should no one wish to lay it!
For an each-way play we put Christmas kitsch to one side and focus up for a moment.
Barretta goes in race three having been given a series of tactical 'how not to' masterclasses this campaign, and while early favourite St Lawrence looked some sort of tool winning by a space off a slow tempo when resuming, he looks well worth taking on with one that is surely better than he has been allowed to show of late.
The blinkers went on to Barretta last start which hinted at intent but that was quickly shelved in favour of having no hope, scared of a barrier, but they will surely be closer from the inside alley and in a field that is not big and not made up of many blessed with early speed.
Barretta should be able to stalk a steady pace and get his chance to post something like his real form which should see him keep the favourite very busy and put the rest away.
Merry Xmas.
THE MELBOURNE MAIL
Bet Of The Day: Race 7 #3 Andermatt @ $2.70
Each Way Play: Race 3 #6 Barretta @ $7.50