Jason Attard and Lucy Keegan-Attard are happy to put Rachel King on their horses at any time – and is it any wonder!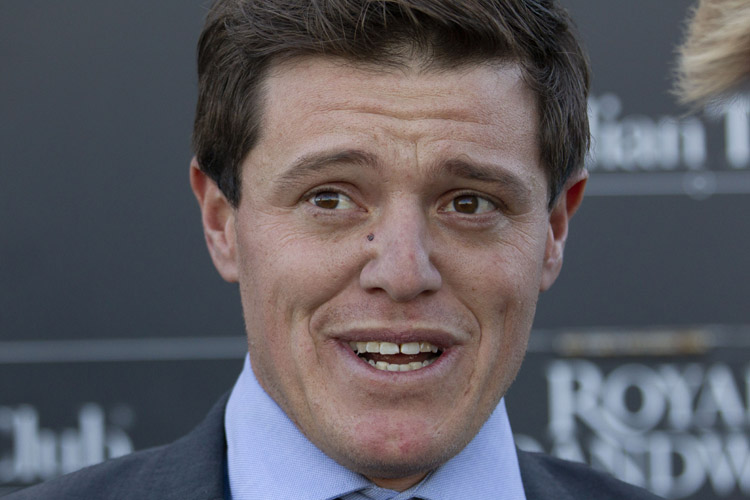 The Hawkesbury husband and wife training duo won their fifth race of the season when Isla scored at Wyong today – and King has been aboard four of them.
A $16 chance, Isla broke through at her eighth start in the 4YO & Upward Maiden Plate (1600m) – and co-trainer Jason Attard gave the jockey full credit.
"Rachel rode Isla at her previous start at the opening meeting of the Canterbury night season on November and was happy with her sixth in a 7 3⁄4 f Maiden Plate," Attard said this afternoon.
"She said the mare didn't sprint as well as those ahead of her, but kept going to the line.
"As a result, she felt it was best to get rolling on her earlier in today's race, and thus we left it up to her.
"Rachel has moved out to our area, and we have become close friends with her and formed a good association.
"She is a good person, and an excellent rider."
King's earlier winners this season for the stable were all at Hawkesbury; Kozluca on August 9 and November and Shooting Pasture on August 18.
Ridden exactly as King planned, Isla upset $1.60 favorite Diamond Drummer – and Team Attard could not have been more pleased for the four-year-old mare's breeder-owner Kate Nivison (Etak Thoroughbreds).
"Kate is a strong supporter of our stable, and today's result was timely as she recently lost Isla's dam Lohan," Jason Attard said.
The Choisir mare Lohan was a five-times winner (including an Eagle Farm victory in March, 2012) and died on October 6.
Isla also was the second Hawkesbury-trained winner this week for her sire Star Turn, whose daughter Star Mission scored on Newcastle's Beaumont track on Tuesday for Peter Green.
Whilst Isla comfortably handled her longest distance essay so far at 1 m today, her co-trainer is confident she will manage further.
"I'm sure she needs further than 1 m, and will definitely run at least 2000m," Jason Attard said.