The Rockhampton Jockey Club has announced a sizeable prize money increase and race program expansion for the Capricornia Yearling Sales Racing Carnival.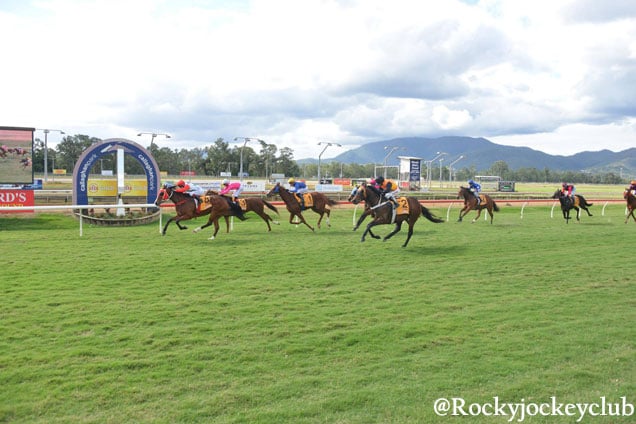 Prize money for Rockhampton's Capricornia Yearling Sales 2YO Classic on Saturday, April 1 has increased from $125,000 to $150,000 with QTIS bonuses an added extra.
Further, the Capricornia Yearling Sales 3&4YO Classic, run on the same card, will rise from $75,000 to $100,000.
Other feature races over the carnival, the Country Cup and the Lord Mayor's Cup, will also increase by $10,000, to each carry a $30,000 purse.
Rockhampton Jockey Club CEO Ian Mill said the increases in stakes was a big positive for the city's racing and its stakeholders.
"My club is very appreciative of Racing Queensland for being so proactive in making these increases possible after the RJC sought it to revisit the two days of racing with the request of additional prize money," he said.
"We believe what RQ has done will focus more impetus on both days of racing as well as being an added and very positive incentive for the sale of yearlings at the CYS as well.
"I see it as a big bonus for Rockhampton racing in general.
"RQ recognised this and consequently the prize money incentives are very important."
In total, the revision of the two race meetings means a massive $524,000 in stakes will be offered.
"I am sure more trainers will target the CYS Racing Carnival once word of its positive expansion spreads," Mill said.
"The yearling sales alone bring hundreds of people from the breeding industry and its bases around the Darling Downs to Rockhampton.
"The hospitality industry is a big winner there and the offshoot of their presence is widespread.
"It's all very positive for Rockhampton racing and the community. Then to have the month topped off by The Archer and all it brings in visiting stakeholders, visitors and entities to Rockhampton and the Capricorn Coast is colossal."