Bitofmerit is back at the races on Saturday and although Michael Campbell is confident the four-year-old can give it a shake first-up, the Bunbury trainer is taking a cautious approach.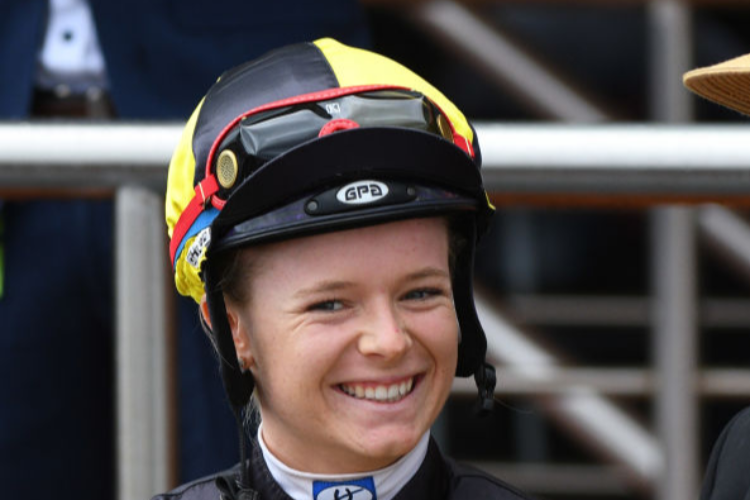 Michael Campbell's wariness is based on Bitofmerit's fitness levels following four months out after a double setback in the winter and his first going at Ascot.
Bitofmerit gets his chance to make amends and atone after suffering the first loss of his career in July when he beat just the one runner home in a 6 f handicap at Belmont.
The unexpected loss as favourite interrupted a brilliant start to his racing life after he burst onto the scene with three wins from as many races, performances that attracted interest from interstate buyers.
Bitofmerit made the perfect start by defeating Buzzoom on debut, who subsequently progressed to win the Listed Burgess Queen Stakes (1400m) and ran second in the G3 Champion Fillies Stakes (1600m).
Drawn to get the run of the race from barrier three for Lucy Warwick, Bitofmerit holds Tabtouch favouritism for his comeback, currently quoted as a $2.60 hope, easing slightly after he opened at $2.25.
Bitofmerit showed he was ready to be a force again after winning a four-horse barrier trial at Lark Hill under no pressure.
He lines up against 12 competitors in the Crown Metropol Handicap (1000m).
Campbell believes Bitofmerit has had the necessary groundwork to impact first-up, but he remains cautious about the task at hand.
"It's been frustrating, but it's good to be back," Campbell told The Races WA.
"He got a virus after the last start and it took a while to get over it.
"Then stone the crows his stable mate got a different type of virus, like a heavy cold and he copped that as well.
"It was a real bummer, but we have done the tests and there is no damage.
"His trial was quite good and he certainly had a big blow after it.
"I've given him a couple of gallops in between and Lucy (Warwick) said everything was pretty good.
"He's showing all the right signs, but he is a bit big still and had a decent blow after his work on Tuesday.
"But it's only a 1000 metre race, so we've decided to go and it's going to be a cool day which all helps."
If not for the virus setback in the winter, Bitofmerit may have been a player in a couple of feature races at the current Pinnacles carnival, but Campbell believes a delayed start could be a blessing in disguise.
"I still think it's a little bit quick for him," Campbell said.
"Believe it or not he grew again.
"I've had these breeds for a long time and fair dinkum they are slow to get going.
"They virtually only get going as four-year-olds.
"He was a small to average horse, now he's a lot taller horse."
Campbell concedes he's not certain how Bitofmerit will handle his first go on the Ascot track after racing solely on the softer surface at Belmont to this point.
"It's in the back of mind if Ascot is going to be his go," Campbell said.
"He was so effective on the give in the tracks (Belmont).
"You certainly have to give it some thought and won't know until you try."