Joao Moreira will ride in Hong Kong for the final time at the International meeting.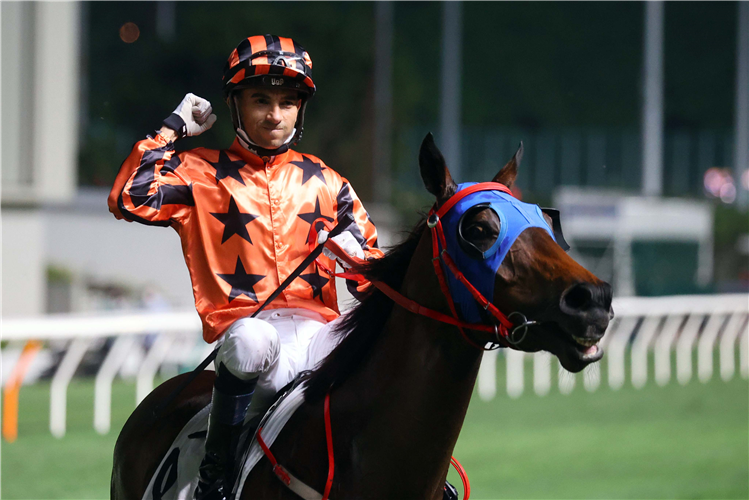 Champion jockey Joao Moreira will make his swansong from Hong Kong racing at next month's International meeting after handing in his local licence.
The decorated hoop and four-time Hong Kong premiership winner has been one of the brightest stars of the Hong Kong riding scene for almost a decade, but hasn't ridden in the Asian centre since September as he recuperated from a hip problem.
Moreira said the injury, along with his family's decision to move home to Brazil in June, were major factors in his decision to end his time in Hong Kong but he will depart with overwhelmingly happy memories.
"I appreciate everything Hong Kong has done for me and I'm not leaving with any bad feelings in mind," Moreira told the South China Morning Post.
"Overall, Hong Kong has contributed to my life so positively, but I'm dealing with some physical and personal problems.
"Unfortunately, some changes had to be made and that includes me not being based in Hong Kong anymore."
Moreira confirmed he will ride at the Hong Kong International Race Meeting in December before embarking on a farewell tour that he hoped could encompass Australia, Europe, Japan and his homeland of Brazil.
The 39-year-old's hip had not healed as well as hoped and Moreira said medics had advised him to retire.
"It's a very tough call to retire right away, so I intend to ride for a very short stint – maybe a few months, maybe six months," Moreira said.
"I want to be travelling a little bit around the world, something Hong Kong wasn't allowing me to do.
"If I go back there and finish the season, and then I want to travel around the world and ride in different places, that means I'd have to ride for another year.
"I'm not sure I want to do that because the pain I've been going through is too great."
Regarded as one of the world's eminent jockeys, Moreira has captured Group 1 races in six countries, including the 2014 Epsom Handicap on He's Your Man and 2014 Coolmore Stud Stakes on Brazen Beau, and has ridden more than 2100 career-winners.