Sydney visitor Queen Of The Ball has landed the prize in the Scarborough Stakes at Moonee Valley.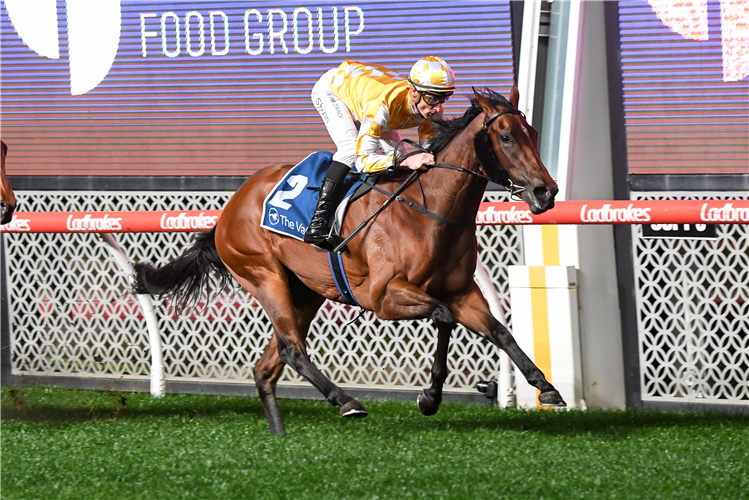 Blake Shinn has always regarded Moonee Valley as one of his favourite tracks but was at a loss to know when the last time he had ridden a winner under lights at the track.
He rectified that situation on Friday night when he guided Sydney visitor Queen Of The Ball to an easy win in the Group 2 Scarborough Stakes (1200m).
Jumping straight to the front, Queen Of The Ball ($6) raced to a 1-½ length win from Troach ($.9.50) with the $3.20 favourite English Riviera the same margin off third.
"It's great to be here at Moonee Valley, it's one of my favourite tracks," Shinn said.
"I've got some great memories here and to ride a winner on a massive night, it is very exciting."
Shinn was having his first ride on the Michael Freedman-trained filly.
A dual Group 3 winner as a three-year-old, Shinn said she was a talented filly with high speed.
"It was a tenacious run in the Slipper and she has trained on at three (years old) which is good to see," Shinn said.
"We owned the race from the start and used her speed. Once I controlled it from the front, we were going to be hard to run down because I was able to back off mid-race and then I ramped it up.
"That's one of her best assets and her fighting qualities. When I got that breather mid-race I put it to Craig (Williams, on Troach) and the best horse won the race.
"She's got a good fighting spirit. She was strong at 1200 metres and who knows where she might end up.
"Michael might go to a Coolmore or might aim a little bit lower, but I think she's a filly of high quality."