The Country Cups Challenge for 2022 steps up a gear with two more qualifying races at Mount Isa and Longreach on Saturday.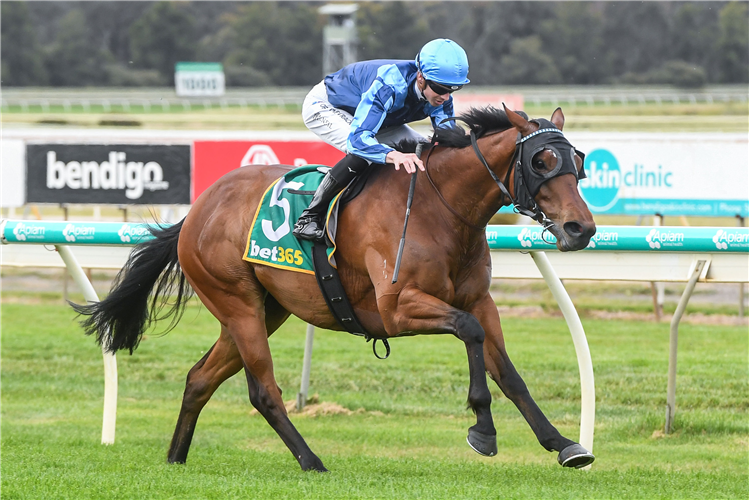 Six horses will contest the Country Cups Challenge qualifier at Mount Isa while the Longreach leg will see nine starters line up.
The Janel Ryan-trained Fast Train claimed the first qualifier at Atherton last Saturday while the second qualifying race will be run at Ewan in North Queensland on Friday.
Birdsville Cup winner Saccharo and third place getter Jochberg loom as major threats when they clash again in the Longreach qualifier over 1600 metres.
Trainer Pat Richardson has never had a runner in the Country Cups Challenge Final which will be run this year at Doomben in December along with the Country Stampede Final.
"Our aim is to get into the Final with Jochberg and that's why we're going to Longreach," Richardson said.
"He'll then go on to the Roma Cup in November but it's too big a risk to wait until then to qualify as the Roma Cup will probably be a harder race."
Jochberg joined the Pat Richardson's stable in May and was shooting for his fifth straight win in seven starts before finishing third to Saccharo in the iconic Birdsville Cup on September 3.
Richardson was pleased with Jochberg's Birdsville Cup performance and is confident of turning the tables on Saccharo.
"I think we can beat him this time," Richardson said.
"Saccharo has since gone to win the Bedourie Cup and now has to carry 64kgs while we've got four kilos less.
"Jochberg's Birdsville Cup run was good but he probably should have run second to Saccharo.
"We wouldn't have beaten him that day but the track had to be graded at Birdsville after the rain and he struck a wet patch on the corner."
Jochberg, an eight-year-old, was previously trained in Toowoomba by Don Baker and is a former Victorian, who has won 10 of his 49 starts.
Richardson and Jochberg have covered almost 1500 kilometres in recent weeks travelling the bush circuit and now face another five hour trip to Longreach after stopping over at Charleville.
Veteran jockey Ross Tilley, father of well-known provincial jockey Les "Bubba" Tilley, has been handed he ride on Jochberg at Longreach.
It could well be an omen as Tilley's last win was at Longreach on the Gary Browne-trained Therapy on July 23.