Trainer and jockey quotes after Written Beauty takes out the Listed Magic Millions Bright Shadow at Eagle Farm on Saturday.
Race Result:
1st: Written Beauty (Willie Pike/Chris Waller) - $11
2nd: Tahitian Dancer (Jamie Kah/Tony Gollan) - $26
3rd: Letzbeglam (Leith Innes/Tony Pike) - $21
Winning Time: 1:12.21 Last 600m: 36.21
Margins: ¾L x Long Neck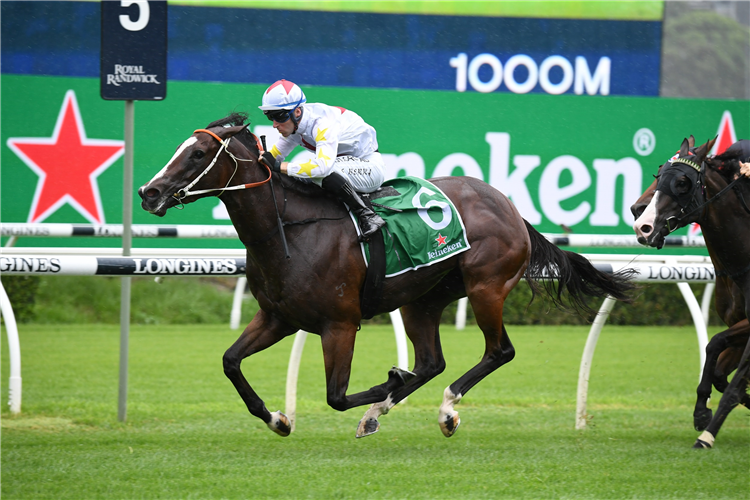 Winning Trainer: Chris Waller
"We thought if she didn't win today she was in trouble. She's been a work-in-progress. We've got some great track riders around the country.
"With this horse in particular they have worked very hard getting her to switch off and settle. Like a lot of horses they get fierce but she's taken time - obviously with age.
"She's gradually worked it out. That might give her a bit of confidence. She was one of those horses that lost her way and that will give her a bit of confidence.
"Thanks to my team. They do a great job and a great ride by Willie Pike. He didn't panic, gradually went through his gears and it was a classic Willie Pike ride.
"It's not easy winning races. Everything needs to go well. Good jockeys, good team. They get good results."
Winning Jockey: Willie Pike
"It's great to be here and it's a shame the weather wasn't as grateful but still we're here and we're having fun.
"I was fortunate that I didn't begin terribly but I wasn't game to give her a push along early. I had just the right amount of tempo and some room, somewhere to go.
"Coming around the bend it was very hard to see and I was having a hard time picking where I was going to go so luckily she's good enough and she said 'I'll take over'.
"In conditions like this you like to ride a little bit looser but I had a lapful of horse (and) the gap was there.
"The track is unbelievable how it is holding together so far. How it has held together so well is amazing. It is chopping and getting a bit harder and tougher."