Trainer and jockey quotes following the Group 2 Spirit of Boom Classic won by Swiss Exile at Eagle Farm on Saturday.
Race Result:
1st: Swiss Exile (Sam Clipperton/Anabel Neasham) - $8
2nd: Exo Lady (Jim Byrne/Desleigh Forster) - $5.50
DH 3rd: Thelwell (Justin Stanley/S Livingston) - $51
DH 3rd: Political Debate (Willie Pike/Chris Waller)
Winning Time: 1:13.16 Last 600m: 36.48
Margins: ½L x 2¼L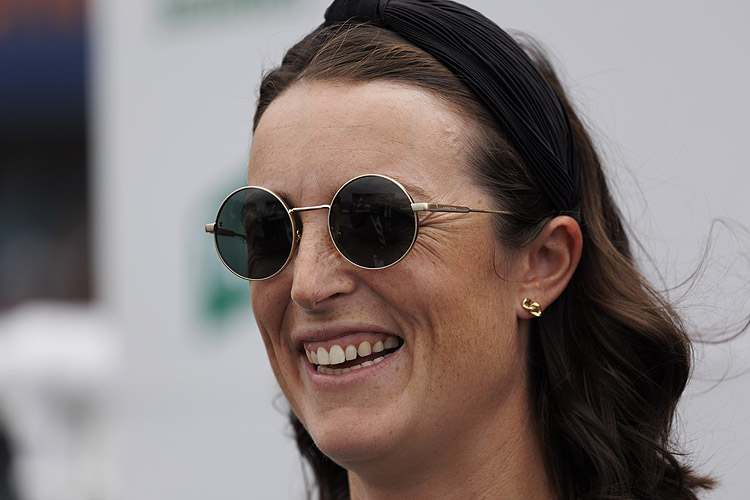 Winning Trainer: Annabel Neasham (rep by Tom Pollard)
"I didn't tell him to be that aggressive (Clipperton) and I didn't expect him to lead but he does get a bit fresh and keen in his races so I said to Sam to use the draw and be in the first five or six.
"He just jumped so well and he looked like he was pretty keen in the run and doing it under his own self so we expected him to keep going and to keep grinding away. The finishing post couldn't come up quick enough."
Winning Jockey: Sam Clipperton
"It wasn't the plan to lead, but Annabel instructed me to be firm early and take up a handy position. He jumped really well and I knew I was going to lead in the first four strides so I showed intent and made sure everyone knew it.
"I was able to find a lovely rhythm in front. The horse really enjoyed He had his ears pricked and I was mindful that it is a long straight here at Eagle Farm and it is a long way home.
"I was trying to hold him together as best I could but still holding his revs. For the rain that we're getting, the track is really good. It is quite unbelievable.
"I think he'll get seven furlong, no dramas. Maybe even a mile. He just needs to settle a bit better but I think that was a good confidence boosting win today and now he can go on with it."
Track: "I draw similarities to the Sha Tin surface. They get typhoons at 4am and then next minute they're racing on a good surface. They're quite similar but it is a little bit shifty on top.
"All-in-all it it great, safe footing."