Trainer and jockey quotes after Flash Feeling takes out the Mahogany Challenge Series Heat 2 at Flemington on Saturday.
Race Result:
1st: Flash Feeling (Matthew Cartwright/John Sadler) - $5.50
2nd: General Firepower (Jye McNeil/Michael Moroney) - $4.40EF
3rd: British Columbia (Michael Dee/Grahame Begg) - $4.40EF
Winning Time: 1:45.95 Last 600m: N/A
Margins: Neck x Short Neck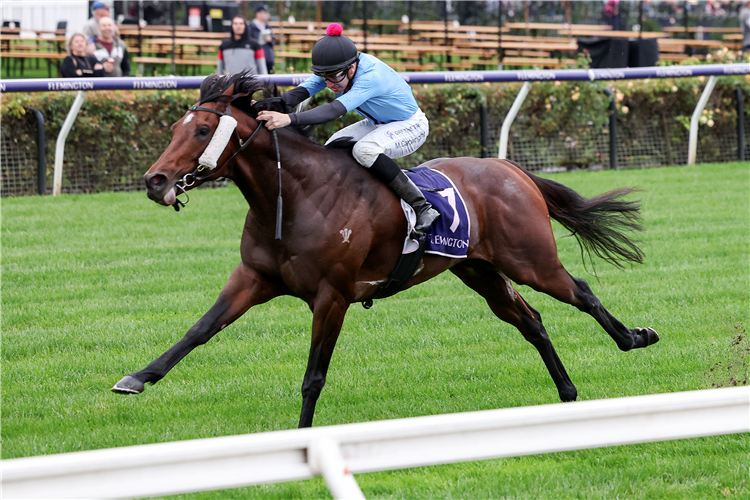 Winning Trainer: John Sadler (Tom Sadler speaking)
On Matt Cartwright: "Matty Cartwright has been a part of Sadler racing for quite a while, from before I came back and it's been really enjoyable to help him and watch his growth."
"Really impressive ride, the way he handled the horse was the way of a senior and I'm hoping that a lot of other bigger stables will see that and put him on."
On the horse: "We've always known he had the ability, it's been a good preparation to learn about him. Physically we've always felt hello be better next time in but he just handles his racing so well and it's a good time of year with this prize money on a Saturday was too good to ignore."
"I would imagine after today he'll probably go out but we've thought that the last two starts so it's hard to get rid of them when they're winning."
Winning Jockey: Matthew Cartwright
During the run: "This horse has got a good turn of foot, I've got a lot of confidence in this horse and he picked them up well today. He was a bit wayward over the line when he hit the front, he didn't really know how to put them away so it's exciting for next prep."
Horse's progression: "He's progressed out of sight really, his first two starts he had no idea. He was a big bay just following them around. He's improved each race and I couldn't see why there wouldn't be more improvement next prep.
How to ride him: "I've kind of ridden him everywhere throughout, I think we've found out he's a better chase. He's got a really big turn of foot on him so we may as well keep that and wait for the last bit and have last crack at them."