When Belardo three-year-old Senor Uno scored a comfortable victory when breaking maiden ranks over a mile at Matamata on Friday, it marked the first training success for affable horseman Mason Stevens.
Senor Uno is prepared by 26-year-old Stevens in partnership with Daniel Miller, with the two young guns joining forces in an official capacity in February.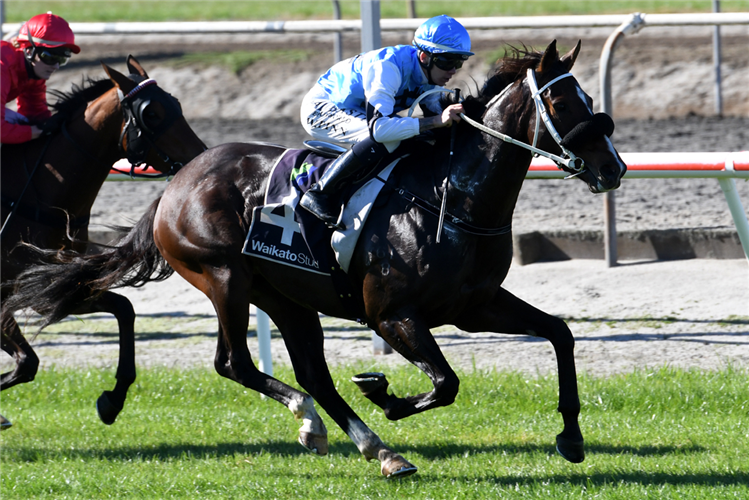 Stevens had previously been the stable's foreman and prior to that had worked for a host of top-class horse people.
The victory was a momentous occasion for the kid from Dunedin, who had always dreamed of being a horse trainer.
"It's a feeling that is indescribable. All of my life I have wanted to be a trainer and to finally get that first winner is very satisfying," Stevens said.
"I grew up in racing. My father Wayne is the track manager at Wingatui and he always trained two or three horses when I was growing I got the bug for it then and it has never left me."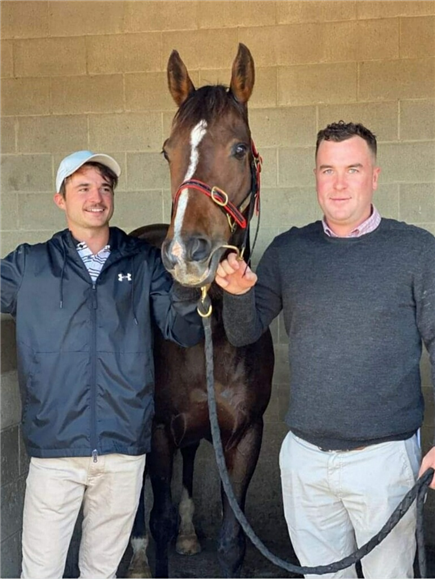 Having his fourth start, Senor Uno had finished a close-up fourth at Rotorua prior to Friday's victory in the hands of top apprentice Wiremu Pinn, whom Stevens also manages as jockey agent and close friend.
"We were pretty confident off his work during the week," Stevens said. "He is a horse that has got quite a lot of ability but mentally he is still six or twelve months away from being a proper horse.
"In saying that, his progression from his last start to today attitude-wise has been outstanding. We were pretty confident, so long as he did everything right, which he did and he repaid us.
"It was all the more special with Wiremu aboard. I am still doing his rides and his parents have both got shares in the horse so it is a pretty good win all around – my first winner and his first winner for his parents, so it is very exciting.
"Wiremu is 100 percent one of the most gifted riders we have got."
Stevens is relishing the opportunity to have his name in the book alongside his good friend Daniel Miller, with the two gifted horsemen operating out of a 41-hectare property just south of Matamata owned by former Southlander Ray Cattle.
"It is awesome working with Dan. We have been best of mates for a good few years now, probably coming up seven years. We worked together at Te Akau and stayed good mates ever since," he said.
"I am very thankful to him for giving me a leg up into the training ranks. If he hadn't done that I wouldn't be training, so I am very thankful to Dan."
While young in years, Stevens has already crammed in a good body of work ahead of stepping up to the role of trainer.
"I left Dunedin when I was 17 and worked for John Sargent for two years and then came back to New Zealand and did a short stint with Trent Busuttin and Natalie Young," he said.
"I then spent two years with Mark Forbes, breaking in and pre-training. I learned a lot about horsemanship off those guys, particularly off Mark and Colm Murray.
"I then moved to Te Akau and did just under three years there and I have been with Dan for just over two years.
"We have got about 45 in work but probably around 35 of those are pre-trainers and breakers. We have just got a small team of eight to 10 racehorses at the moment and it is a good balance. It keeps us busy, that's for sure.
"The breaking season is probably not far from being over and it would be nice to get a couple more racehorses in and the thrill of winning is pretty good."