The Santa Anita Spring Racing meet starts on the 30th of April and runs through until 19 June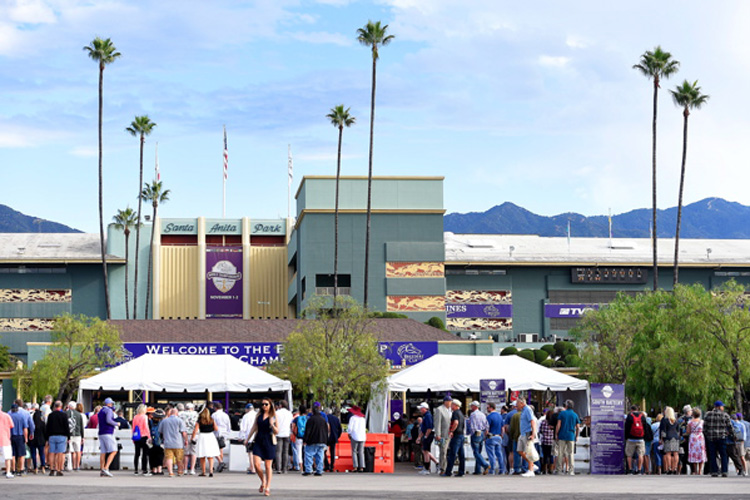 This weekend's big race is the San Francisco Mile, at Golden Gate Fields. There's nine races on the card on Saturday, including six Stakes races, with first post at 1.15pm PST / 9.15pm BST / 10.15pm CET. This Gold Rush Weekend 2022 has strong betting potential, thanks to an excellent undercard which also features the California Derby and California Oaks.

* Good to see our partner, Total Performance Data, is expanding its portfolio with four new racecourse deals. Adding to the 16 courses in which it currently operates are Gulfstream Park, Horseshoe Indianapolis, Lone Star Park and Hoosier Park. TPD's CEO Will Duff Gordon said he was particularly pleased to be working with Gulfstream Park as it's the most popular racetrack for UK punters. This means TPD's data services will cover over 2,000 race fixtures per year.

* Sad news just out is that America's worst racehorse, Zippy Chippy , has died, just short of his 31st birthday. Zippy Chippy ran 100 races and got absolutely nowhere in every single one of them. He ran his first race back in 1994 and raced with no success for more than four years, in upstate New York. Until a race on 8 September 1998, when every other horse broke from the starting gates... except Zippy. Who just stood quietly in the stall, watching them run. He was banned from racing at that point.

A year later his owner persuaded the fairground race circuit to accept him back and he made his comeback at Northampton Fair. But while his success rate stayed at zero, his popularity started to grow. People came out specially to watch him lose. In 2001 a race was arranged against a local baseball star, Jose Herrera, just so Zippy could get a win under his belt. Alas, he even lost this race. By more than three lengths.
Zippy Chippy was retired after his 100th race, in 2004, to a racehorse retirement home. His local fame was such that the money raised from Zippy merchandise and from the visitors to see him paid for another 22 horses' retirement costs