We've had a big patch of strong racing in Victoria over the past few weeks and while Sandown feels like a stop-gap before the Bool next week it still throws up a good betting meeting headed by the Anniversary Vase.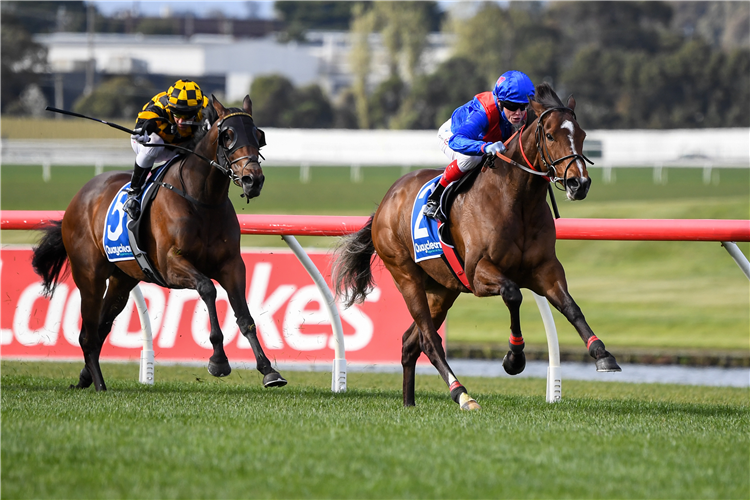 Sandown is not the course that attracts Australia's leading milliners, ex-footballers or soap stars; there is barely an Instagram Influencer to be found aside from the days when Peter Moody (he of nude selfie fame) is on track.
But Sandown props up those courses that do attract the social status-seeking masses and is a brilliant track on the side of the fence that really matters - the side with the horses.
The best of those horses, by my meausure of things, is Aramayo who runs in the listed Anniversary Vase and does so off a pair of below par efforts this time around.
A non-threatening 12th in the Victoria Handicap last time means that he will be passed over by most, and that is fairly reasonable given he didn't fire much of a shot, but with less than 9/10ths of a second covering the first 14 home the form looks far from conclusive and for Aramayo it looked very much a run to set him straight having been interupted by Sydney's big wet
Now he draws to be closer (surely he is closer!!) for Brett Prebble whose impact value over the past three months of 1.17 shows him simmering along nicely heading into a time of year where the jockey ranks spread far and wide, providing opportunities. For Prebble, many of those opportunities look set to come from Chris Waller. The pair have been linking up fairly regularly for the past 12 months and slightly outperforming market expected winners in that time.
This is a good spot for Aramayo to push back towards his best form from the spring when a competitive second to Zaaki in the Tramway and the same place in the Epsom returned ratings that would win this. He was the fastest finisher in the Bill Ritchie in between and all that amounted to him starting 11/2 in the Cantala - an SP that makes 14/1 here look generous.
Earlier on the card the 1 1⁄2 m handicap finds a field of horses in form. Eight of the ten were in the frame last time and the two that weren't were just fifth and sixth.
So there are plenty are in line to run well but none should trouble the favourite, The Nephew, if he is able to make the improvement that his late work behind a smart one last time hinted at.
There, having been set too much to do over 1 1⁄8 m, he was set too much to do over 1 5⁄16 m. It wouldn't have mattered - the winner was much the best - but The Nephew routed the rest and should have beaten them by further still.
The big sticking point here is that they could set him a mighty task once again but barrier one should see him avoid being ridiculously dragged back and he should get a nice pace to stalk and pounce Sleeves up Billy!!
THE MELBOURNE MAIL
Bet Of The Day: Race 2 #7 The Nephew @ $4.20
Each Way Play: Race 8 #3 Aramayo @ $15.00