Chris Scholtz previews the Magic Millions and Rosehill meetings on January 15 with best bets and selections for all races plus Trial Watch and Blackbook runners.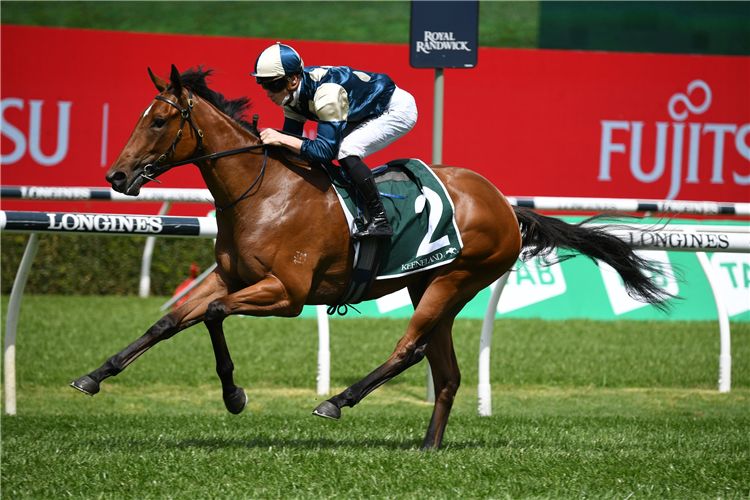 GOLD COAST January 15
PARLAY
RACE 4: BROOKSPIRE
RACE 5: AWAY GAME
RACE 8: STARMAN
/p4/
RACE 1: 11-9-7-6-19
RACE 2: 2-3-1-6-4
RACE 3: 1-5-6-2-3
RACE 4: 8-3-7-1-5
RACE 5: 6-3-14-1-9
RACE 6: 21-17-3-1-4
RACE 7: 9-11-1-12-14
RACE 8: 6-3-11-4-2
RACE 9: 4-9-13-8-2
/p3/
ROSEHILL January 15
PARLAY
RACE 5 SWORD POINT: Natural improvement over a distance he is bred for combined with a big drop in weight should give this lightly raced Waller-trained 3YO the edge over his capable stablemate NIFFLER. After a dominant maiden win over 7 3⁄4 f at Canterbury SWORD POINT was unlucky to go under in a photo to Sweet Ruby over 1 m at Warwick Farm on January 5. He is certain to appreciate the step up to 1 1⁄4 m with a massive drop of 18lbs off his last start – just count on Kathy O'Hara to give this colt a better ride than he got from James McDonald last time!
RACE 6 SPEED LEGEND: This fit and honest gelding certainly deserves a win after placings in strong form races in four of his last five starts. Added to his consistent record when third, beaten less than a length, in this class behind FOR VALOUR over 7 3⁄4 f on the Kensington track on January 1 and will certainly get his chance to turn that around as he is meeting the topweight 10lbs better after the claim for his apprentice rider Chris Williams. Hard to beat if he gets a patient ride tracking the leaders from the rails draw.
RACE 9 (11) KEY LARGO: Crying out for a good ride after being out of luck in his three starts since resuming. Followed placings at Gosford and Canterbury on soft and heavy tracks with a tragic fifth over 5 1⁄2 f at Randwick on January 1 when he was in all sorts of bother getting a clear run from the 2 f to the 0. Certainly would have gone close last time and will get his chance this time with a handy 7lbs drop in weight if he avoids the same trouble.
RACE 1: 5-3-1-2
RACE 2: 3-11-5-9
RACE 3: 11-6-12-10
RACE 4: 9-6-4-3
RACE 5: 8-5-2-3
RACE 6: 8-3-1-2
RACE 7: 2-5-4-1
RACE 8: 5-1-4-3
RACE 9: 11-8-1-10
RACE 10: 6-1-10-9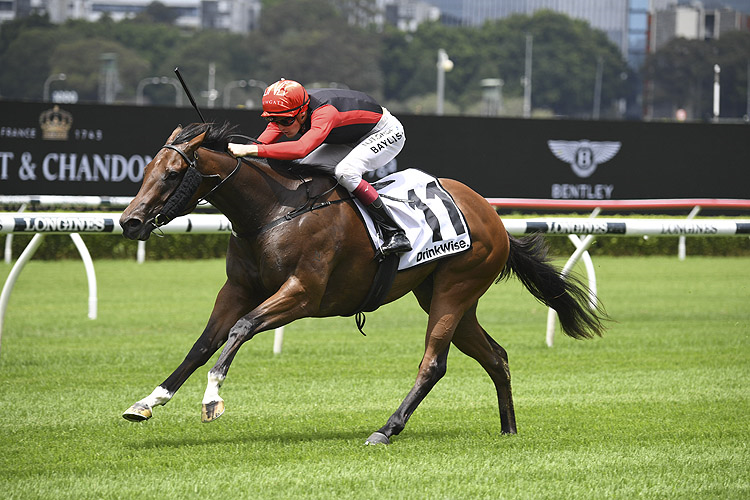 TRIAL WATCH REPORT
NOTED TRIAL RUNNERS
ROSEHILL SATURDAY: Flashing Steel (R2); Metallicity (R2), Madame Pommery (R2); Street Smarts (R2); Sky Command (R4); Eyewitness (R4); Perigord (R9); Star Cherie (R10)
GOLD COAST SATURDAY: Warmth (R1); Kipsbay (R1); Devil's Throat (R1); Rebel Rama (R3); Superium (R5); Fituese (R5); Eleven Eleven (R6)
KEMBLA GRANGE SATURDAY: Eye Pee Oh (R2); Diamond Blush (R2); Kung Fu Mushu (R4);
MUSWELLBROOK MONDAY: Pole Position (R3); Gidgee Guy (R4)
WYONG TUESDAY: Reateros (R2); Kung Fu Mushu (R5)
RECENT TRIAL WATCH WINNERS: Broken Arrows; Stick To Your Guns; Moonshine Lady; Nikohli Beagle; Flucuate; Divine Future; Shadow Devil; Roheryn; Coolangatta; Russian Conquest; Sherringford; Don't Doubt Katie; The Bopper; Elzamee; Written Doubt; Embeller; Starboreta; Nasturtium; Rise Of The Masses.
TRIAL POINTERS
WARWICK FARM January 10: The million dollar Not A Single Doubt youngster FLASHING STEEL looked the part running on well from off the pace for a strong win (47.29; 34.19) in his 2YO heat over 799m.
ROSEHILL January 4: Impressive Zoustar colt METALLICITY confirmed the talent he displayed in his debut trial win at Canterbury on December Settled kindly a couple of lengths of the leaders before getting into his work over the last 1 f to easily round them up and run to the line powerfully under a quiet ride from Sam Clipperton, posting the fastest 4 1⁄2 f heat win (53.56; 34.79) among the four 2YO trials. He's an imposing individual and obviously packs the talent to match his looks. STAR CHERIE had her first trial since August and commanded attention speeding to the fastest 4 1⁄2 f heat win of the morning (52.86; 33.75), sprinting over the last 3 f to win by more than six lengths. Note that only one other 4 1⁄2 f heat winner in 12 trials went under 53 seconds.
WARWICK FARM December 30: ELEVEN ELEVEN added a touch of class to proceedings with an excellent win in his open heat over 6 f, clocking the fastest time of the five trials over the distance (72.29; 34.88). He surged to the line under a soft ride, showing he is primed to return to the Gold Coast for the Magic Millions where he has performed so well on previous visits. In the four open heats over 4 f the win by SKY COMMAND (49.77; 34.30) was commendable.
CANTERBURY December 21: METALLICITY settled one out and one back in his trial over 4 1⁄4 f before letting down with a big striding action for a dominant win in the fastest of the five 2YO heats (55.29; 35.78). Has the talent to match his robust looks. Noted trial winner WARMTH did enough in their heats to warrant respect when she goes to the races. She recorded another trial win at Rosehill on January 4 – her third trial in a month – and is obviously primed to run well fresh.
RANDWICK December 7: Smart maiden mare WARMTH was a 3 1⁄2 f heat winner to impress posting fast time (43.65; 33.46).
BLACKBOOK REPORT
Eligible Blackbook Runners – January 15
GOLD COAST SATURDAY: Kiku (R4); Van Giz (R4); Away Game (R5); Nudge (R6); Poetic Charmer (R6); Profit (R6); Lady Banff (R9)
ROSEHILL SATURDAY: Speed Legend (R6); Belluci Babe (R7); Tamerlane (R8); Key Largo (R9); Steel Diamond (R10)
FLEMINGTON SATURDAY: Toff Choice (R6); Capriccio (R7)
DOOMBEN SATURDAY: Zoukina (R7)
RECENT BLACKBOOK WINNERS: Vespertine; Casino Kid; Mass Destruction; Dzsenifer; Coventina Bay; Five Kingdom; El Padrino; Totally Charmed; Brookspire; Bacchanalia; Our Heidi; Born A King; Mr Cancun; Ligulate; Spirit Of Gaylard; Superstorm; Vianello; Minhaaj.
Blackbookers – Selected January 8
(Follow for next 3 starts)
AND WE DANCED: Sure to be fitter. Suited against own age.
COMICA: Promising start to new campaign.
EVENING GLORY: Should pick up a race this prep.
GABEIRA: Open to improvement.
GREEK HERO: Watch for him at the provincials.
LADY BANFF: Back to her early form.
YIYI: Set for another good campaign.