From his earliest days as an apprentice in Queensland, one of Glen Boss' first mentors saw a dogged work-ethic and determination that would set up his career and life.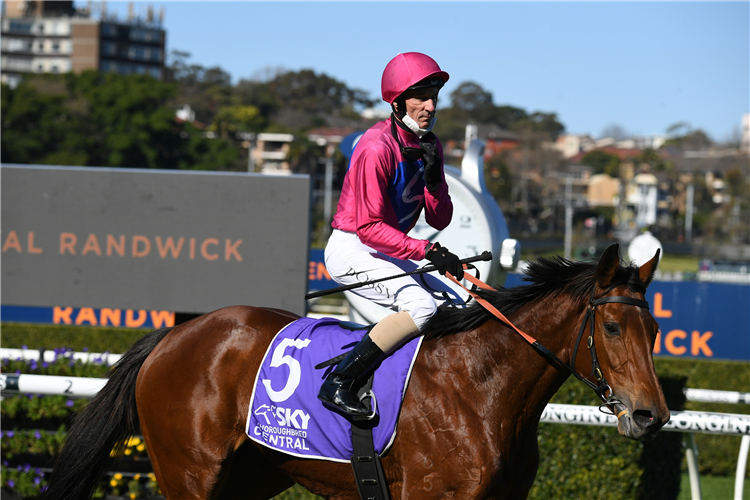 His former master on the Gold Coast, Kaye Tinsley, viewed that attitude and steeliness often at track work of a morning or on race day itself.
But, it was just basic tasks that Tinsley would hand to Boss around the stables or his property that showed the trainer that he had a different beast on his hand compared to other young riders at the time.
"His work ethic, his determination, nothing was impossible for him and he always wanted to be the best, he was not happy to be second best," Tinsley recalled on Friday morning hours after Boss announced his retirement from race riding.
"If he had not been a jockey and he decided to chase something else in his life, he would have succeeded at that he could have turned to a lot of things in life.
"If I sent him out to drain water away and dig a ditch, you could hear the noise coming from the spade hitting the ground – that was the type of guy he was, he put the effort into small tasks. He just had it in him."
All the Group Cox Plates, an Everest and Melbourne Cups have got the headlines over the last few days as the legendary hoop of Australian racing decided to call time on his career, with one final day of riding on Saturday afternoon to come.
And, while Boss had thousands of commitments to complete that comes along with retiring with a glittering resume as he does, the 52-year-old made time to thank the family that helped kick off his career all those decades ago.
Tinsley and wife Lorraine housed Boss during his apprenticeship, spending almost four years on the Gold Coast with the family, after nearly two years in Gympie with trainer Terry Chinner before that honing his skills.
A phone call from the great showman of Australian racing came through to his mentors, Lorraine and Kay, early on Thursday morning before the announcement become widely-known in the public domain later that afternoon.
"He wanted to tell me of his intentions," Tinsley said.
"We still stay in touch and will often have a coffee when he is around.
"Now and again he will give us a call, he rang on Wednesday morning to thank us for the input that we put into him that helped him become the person he is today.
"That is how he speaks of us all the time, he does that, he thanks us."
It was former Chief Steward of the Sunshine Coast and top jockey Graham Ireland, who sadly passed away in late 2015, that first connected Boss to Tinsley, with the stipe thinking the kid riding up at Gympie had some potential.
Born in Caboolture before going on to become one of the elite riders in the world, Boss declared he had been considering retirement for some time.
"This decision is something I have been mulling over for the past six months and particularly over the last two or three," Boss said.
"I'm one of those individuals who is always 100 per cent, chips in all the way, and I made a promise to myself more than a decade ago… that if I got to the point in my riding career when I wasn't fully committed and all the way then it was time to finish.
"I just felt I was slipping a bit mentally.
"Physically I am at the absolute top of my game, but mentally I was slipping a bit, and it really is a mental game.
"I felt it was the right time because I have so much energy and I want to put all that energy into something else, and that's what I am doing."
As Boss explained, he is retiring with something left in the tank – he is not being pushed out the door.
His mentor Tinsley did the same, calling time on his involvement in the industry at retiring from training half a century after he started his apprenticeship as a hoop.
Tinsley, now 79 years of age, could have kept training well after he pulled the pin in 2007.
But he felt he wanted more time with his family and friends, having a hit of tennis or golf and enjoying another side of life instead of cleaning out boxes before the sun rises and everything else that goes along with being a horseman.
He feels the great Boss is doing the same, saving some fuel left in the tank for his media commitments going forward, as well as a regular swing of the golf club.
The master and apprentice always went full steam ahead during their time in the racing industry, which led Boss to the heights he reached, and when you work long hours like that, it can take its toll, Tinsley said.
Even in his earliest days in the Sunshine State, Bossy had big dreams and Tinsley would often need to pull him back into line.
"I was fairly tough on him in those early days, but fair," Tinsley, who still often attends the races at Aquis Park, said.
"He was one of those that you had to keep pulling into line because he kept getting ahead of himself all the time.
"Especially when you are young and earning money, I had been there and done that too in my apprentice days."
"I am not surprised about the career he had, he was always a hard worker and had that vision and idea where he was going."
Boss will look to sail into retirement a winner on Saturday afternoon when he partners Spanish Mission in the $750,000 Group 2 Zipping Classic at Caulfield.