Will Clarken is hoping to spread his wings internationally in 2022.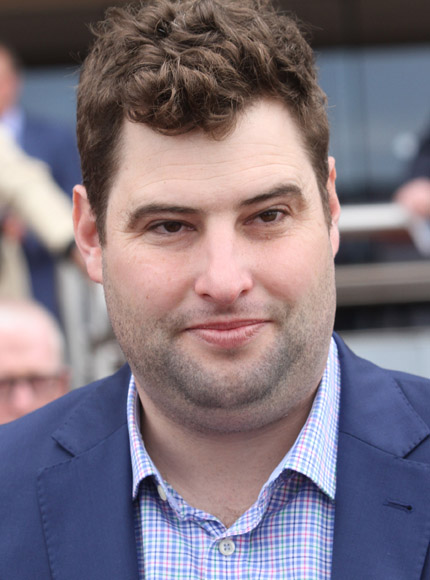 Three of Clarken's four City Of Marion Stakes acceptors have been nominated for the rich Dubai World Cup Carnival at Meydan Racecourse from January through to March.
Clarken said they were contacted by Dubai officials about the prospects of taking horses overseas and following in the footsteps of former top SA mare Viddora who contested the Group 1 Al Quoz Sprint in 2019 while Sunlight was nominated in 2020 before COVID-19 halted international travel plans.
"Second Slip, He's A Balter and Parsifal have all been nominated in races over there,'' Clarken said.
"The Dubai Racing Club contacted me looking for prospective horses to go over and if they run well this weekend, we will look to send a couple over.
"It would be exciting opportunity for the stable,'' he said.
Clarken said he was undecided just who will tackle the City Of Marion where the Tony and Calvin McEvoy-trained Rock The Ring is marked a $2.80 favourite with tab.com.au.
"At this stage He's A Balter will definitely go to Melbourne,'' Clarken said.
"He's drawn well there, and a few who are poorly weighted in this race. There's a few on the minimum, and Parsifal has 131lbs which will make it tough for him, he has a big weight in Melbourne too so I'm not sure where he will go,'' he said.
Second Slip is a definite runner dropping back from 7 1⁄2 f to 6 f after he put in a rare poor performance in the Gawler Cup last start.
"It will be interesting to see what he does on Saturday,'' Clarken said.
"His jump out last Tuesday was very good, I want to see him perform well or he will go to the paddock,'' he said.