There won't be a dry eye at Morphettville on Saturday if David Tootell rides Spencer's Spirit to a win in the two-year-old gelding's first ever race.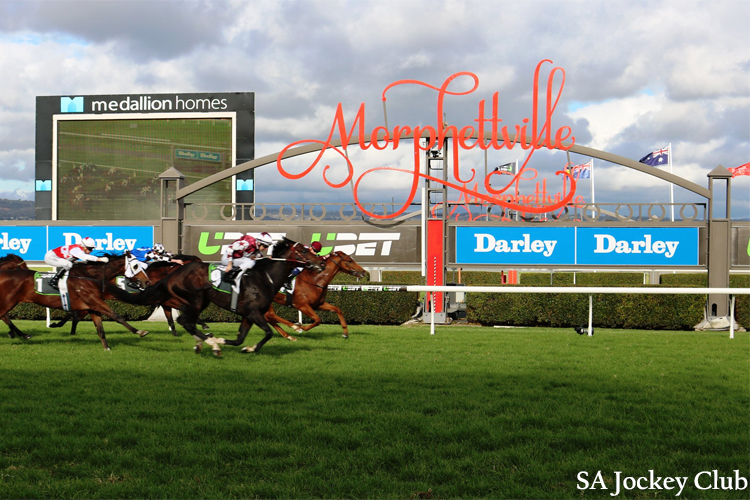 Not only has the 60-year-old jockey declared he'll retire from race riding for good if he can get the victory, but he'll be aboard a horse that means a great deal to him, his wife Sara, and the Port Lincoln community.
Spencer's Spirit was bought on a whim by Sara at the SA yearling sales back in March and named after 13-year-old Port Lincoln boy Spencer Benbolt Junior who was tragically killed in a garbage truck incident in May.
Sara got to know Spencer and his family during her work with the Indigenous community.
"I just think it's an honour that his family have allowed me to do this to bring it to the fore of what's happened to Spencer.
"Spencer was a real cheeky little bugger to be honest. Exactly like Spencer – Spencer the horse's personality is the same – very inquisitive, always watching, always quick witted and just ready for anything that happens.
"He does remind me and I do have a laugh every now and then when he's nibbling at me and I think 'this is cheeky Spencer coming through today,'" Sara said.
Only last Saturday, Sara brought Spencer's family to Adelaide to meet the horse named in his honour.
"It was very emotional, I wasn't sure whether Deborah the mother would come because it is so emotional but she came with all the children and we had a lovely day. They patted Spencer and fed him carrots and we all had a laugh.
"There was a tear in the eye but the laughing was good and it brought back a lot of memories, you know, we spoke about Spencer in his past.
"We laughed a lot so it was a real special moment and something I wasn't sure we'd get to do," Sara said.
The colours of Spencer's rug and racing silks are called "on walkabout" and have been blessed and authorised by indigenous elders. The print, Sara says, was kindly supplied by a business called Bulurru that she reached out to.
"The little footprints represent Spencer and the journey that he's on now, so we say that Spencer is on walkabout at the moment to find his next destination.
"They are exclusive to our stables and we've got three other horses that will race in those colours as well, and anything that those horses win 10 percent of the earnings go back to Aboriginal and Torres Strait Islanders education."
And it might be the only time local crowds get to see Spencer's Spirit race in Australia.
There has been strong interest from Hong Kong, and Tiger Tootell Racing has already knocked back a six figure sum for the horse which is yet to debut.
David, whose career as a jockey has stretched over six decades, is hoping by Saturday night he will have hung up the silks for good to focus on other areas of the business.
"I know I've had enough," Tootell said.
"My use-by-date is up so we'll just concentrate on training horses from Sunday morning if things fall into place."
"I started on a winner and I'd like to finish on a winner. Hopefully it's Spencer.
"The time is right. When I got to my 40s I started to struggle a bit, then I got to my 50s things got worse and now I've just turned 60 in September no one is interested in putting me so the time is right to do what I've got to do and concentrate more on the training than the riding.
"We're expecting him to be very competitive. Everything he's shown on the track and jumpouts he'll be very competitive so if he won it would not surprise That's what our hope is so we'll be disappointed if he doesn't do anything."
Spencer Benbolt Junior's family won't be at the track on Saturday to watch Spencer's Spirit debut in the 5 1⁄4 f Thomas Farms Plate, but they'll be watching from afar.
And Sara already has the tissues packed.
"It will be very emotional for him (David)," she said.
"Racing's been very good to him, but I think he knows it's his time and I think he's ready. We've got six horses in work so it's a really busy time to be training and riding so if he can go out a winner especially on this really special horse it would just make everything so complete."