Cup week begins with its traditional bang - its Derby Day at Flemington.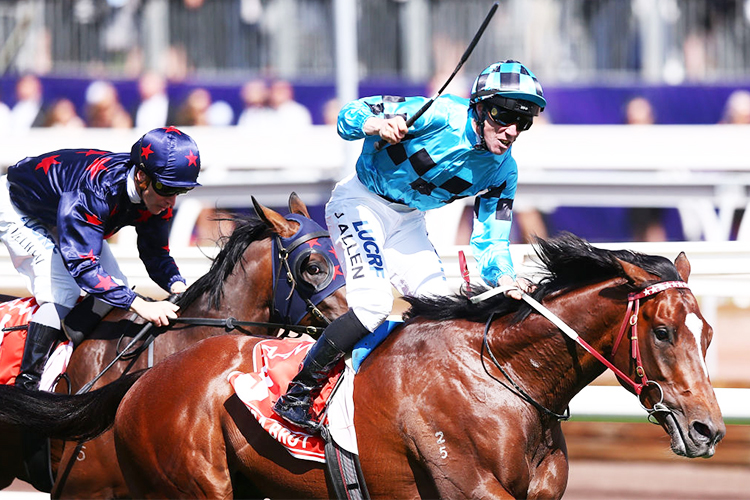 Derby Day is widely considered the best day of racing on the Australian Calendar. If that isn't true (Winter Championship man myself...) it is close and it has held up really well in 2021 with Saturday's card as deep and interesting a betting card as you could ever hope for.
One race that hasn't held up as well as others is the Linlithgow. It seems there is a big feature sprint (sometimes more) scheduled in both Melbourne and Sydney every weekend for two months and so it is no surprise that under such strain the numbers wilt away in some races. Last week's Manikato field was largely made up of what would perhaps typically be expected to turn up and run in this Group Two Handicap.
But all this matters not when it comes to having a bet, and what the Linlithgow does throw up on Saturday is a rock-solid favourite who looks well worth backing; Oxley Road.
In terms of established talent this is fairly light Kemalpasa is a very good horse, and the winner of this race the past two years, but he's not getting any better and the same can be said of the unreliable (and recently bizzarely backed) Brooklyn Hustle. There is a Group One winner in Instant Celebrity but she has been below that form in three runs this time around and would need to be at least as good as she was winning the Sangster to handle an improving Oxley Road who arrives off a pair of career best efforts and should have more to come at what is just his seventh start.
From recent form the one set to cause Oxley Road the most grief is Pandemic who comes off a career best of his own last time when chasing Lombardo around Caulfield in fast time.
Pandemic's profile says he is less likely than Oxley Road to go on again now (not impossible, but less likely. His early price isn't unappealing either) and, in the week where Incentivise may go around as the shortest Melbourne Cup favourite since Phar Lap, this could be a nice little nerve settler for his trainer Peter Moody.
Finding an each-way play is not a big ask, the four Group Ones all run deep with good horses and good chances, and the one we will throw up comes in what may be the best betting race of the week in the Cantala Stakes.
It would be possible to sit down and draw up a credible case for just about every one of the 16 acceptors for the Cantala, but we are happy to make our case for Superstorm who gets back to the Flemington mile where he ran his peak rating to date in the 2020 Australian Guineas.
After 12 months of not finding a reasonable set Superstorm has had a better run at things this spring, winning the Feehan, running credibly in the Underwood, and then running a big race from too far back in the Toorak.
Flemington suits him better than Caulfield; here he can blend in without the need to rush. Caulfield can be more helter skelter, the Toorak certainly was, and while a big field here won't be hanging about, Superstorm should be able to blend into the race and sustain his effort. If we see him in his best light he is as good a winning chance as any in the race. Double figure prices are appealing.
THE MELBOURNE MAIL
Bet Of The Day: Race 4 #7 Oxley Road @ $3.30
Each Way Play: Race 8 #3 Superstorm @ $11.00