Hart, along with colleague Mark Bradley, is a part-owner of exciting mare Par Avion and they are hoping they can catch the attention of a slot holder to gain entry into the $1.3 million The Kosciuszko run at Royal Randwick on Saturday 16th October.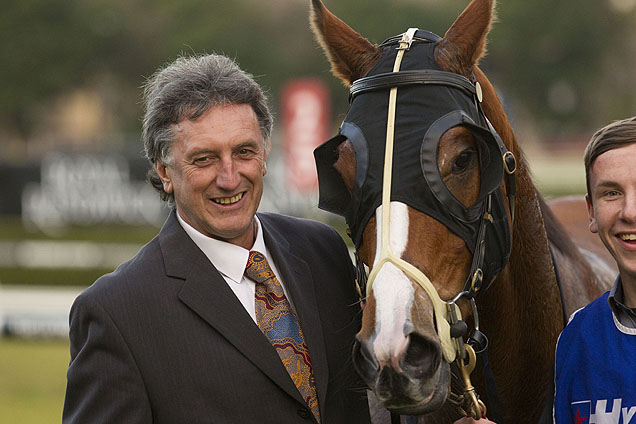 Par Avion has been in sizzling form, winning three of her past four starts under the guidance of Tuncurry trainer Terry Evans.
Yesterday she overcame a check halfway down the straight to power home over the top of her rivals to win running away at Taree.
"If we happen to get a slot in The Kosciuszko there's a fair chance I'll be handing all the camera gear to my understudy for the day!" Hart quipped.
"This mare is already a dream come true. I'd never imagined I would be part of a horse that should have nearly won her past four starts - and she's only into her second preparation.
"Terry's done a marvellous job with her. She keeps improving and Terry said he's already had a Kosciuszko slot holder making inquiries.
"She is a horse that showed us ability from day 1 and gets better every time she steps out."
Hart and Bradley, along with Hart's daughter Rachel, were initially in a horse by Casino Prince that wasn't showing much. Evans then got his hands on a Shamus Award filly from Widden Stud, now named Par Avion, and put the trio into the ownership.
"I've been a photographer for 30-plus years and this mare is taking us on a ride we'd never expected. Terry said she pulled up fine from yesterday's win and ate up once home.
"Jenny Duggan knows the mare and rides her well. Fingers crossed one of the slot holders looks up her form and watches yesterday's replay.
"I reckon they might be giving Terry a call - and I might get that day off to watch her!"