Spying On You will be out to show his toughness when he lines up for the fifth time in the Grand Annual Steeplechase at Warrnambool.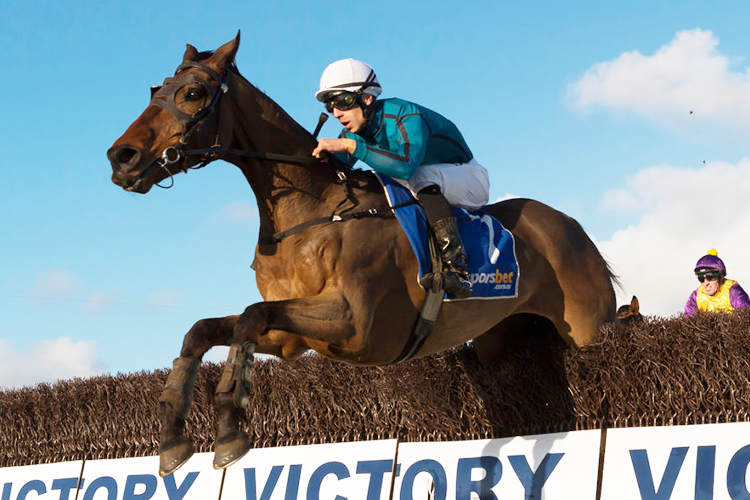 The rivalry between Zed Em and Gold Medals in the Grand Annual Steeplechase is well established with each lining up for their fourth start in Australia's toughest race.
South Australian jumper Spying On You will also be out to show his toughness in the 3 7⁄16 m marathon and 33 jumps on Thursday, when he contests the race for the fifth time.
While Zed Em (2019) and Gold Medals (2018) each have a win and two placings from their three previous starts, Spying On You is yet to achieve that goal, but has finished third twice behind the two Warrnambool legends.
Spying On You has completed the course on each occasion and Grant Young, trainer of the rising 12 year-old, says the horse has never been going better.
The gelding won his second Great Eastern Steeplechase (4950m) at Oakbank on April 3, Zed Em was second, and Young had every intention of bypassing this year's Grand Annual, as he did last year.
"I thought the Great Eastern might have knocked the edge right off him and I was going to wait for the Grand National, but I didn't ask him," Young said.
"He bounced through the Great Eastern so well and he probably should have won on the flat at Murray Bridge last start.
"He's going super and he's trained on really well since then."
Young will also saddle Pentelligentsia in Thursday's gruelling test of stamina.
Pentelligentsia finished third in the Great Eastern and has had two runs since.
Young said Pentelligentsia could be the "smokey" in this year's race and will relish the 3 7⁄16 m trip.
"He has really impressed me this week," Young said.
"Had he had not nearly fallen at the second-last in the Great Eastern, I wouldn't have been surprised if he didn't run second.
"I don't think he would have beaten Spying, but he would have run second and he's come right on.
"His jumping can be a bit iffy, but he'll run the trip no worries."