Star Tasmanian two-year-old Turk Warrior extended his unbeaten run when he scored an effortless win in the $50,000 Tasbred feature over 1200 metres in Hobart on Sunday.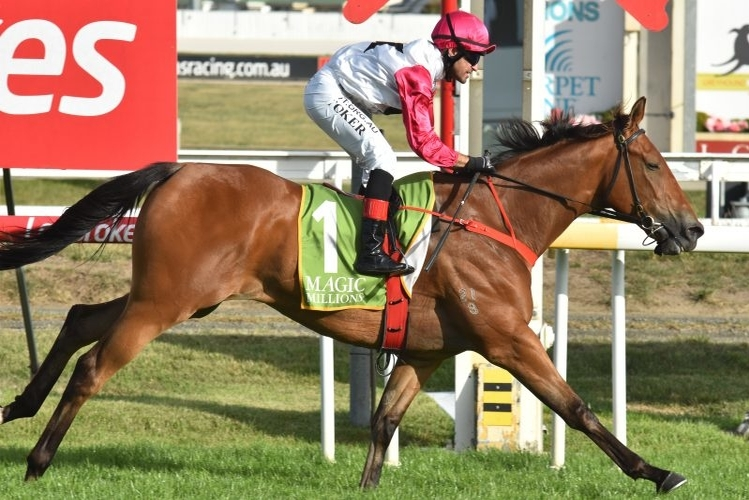 In Brief
Turk Warrior stretched winning sequence to five.
Stevenson admits to being concerned before race.
Gelding could be a superstar.
Turk Warrior ($1.03) made light work of being first-up from a spell, sitting outside the leader Geegeeluckystar ($10) before forging to the front in the home straight to win as he liked.
The winning margin was over two lengths but could have been more had rider Ismail Toker so desired.
The Outreach gelding's trainer Glenn Stevenson said he was relieved when the race had concluded.
"The better the horse you have in your care, the worse it is when they race, especially when they are first-up and still appear fat," Stevenson said.
"I gave him a trial last week and he had a good blow and he had done a heap of work leading up to this race, but he still looked burly.
"But he is a very good horse and he showed that again today."
Stevenson said the next assignment is the $50,000 Tasmanian Sires Produce Stakes over 1400m.
"If he pulls up well, he goes to the Sires Produce and I reckon he is going to love the 1400 metres.
"I've been wanting to get him out to a trip and if everything goes to plan, we might even head across the water to Melbourne for one run before we tip him out."
Turk Warrior is unbeaten from five starts for just over $265,000 in stakes.