We've had the seven regional qualifiers, the wild card has been run and won, and 16 horses from across New South Wales are set to decide the winner of the 2021 $500,000 Newhaven Park Country Championships Final (1400m) at Royal Randwick on Saturday.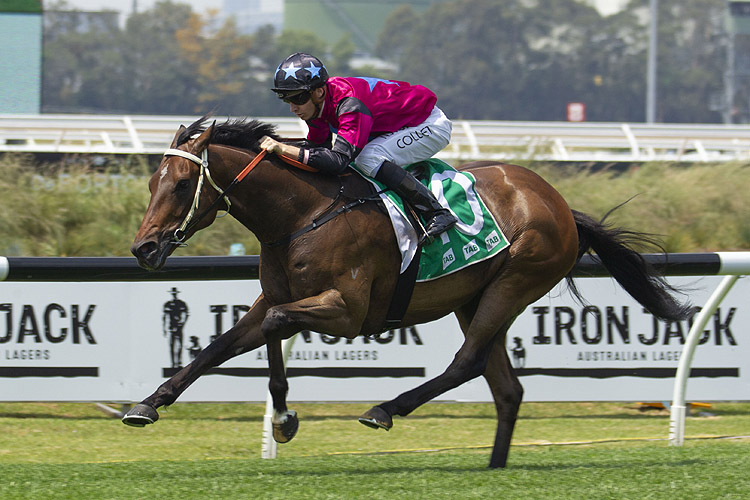 Here are comments from the trainers of all 16 contenders:
1. PLONKA (Warren Gavenlock, Coffs Harbour): "Unfortunately we've drawn the visitor's draw again and we'll have to do our best. I just thought his win was dominating in the Wild Card and he's done very well since. He's galloped on the beach, hasn't missed a beat, and up to this point everything has been great. Josh Parr is a great rider and he'll know how to ride him. I suppose if he could be a couple of pairs back three wide with a bit of cover coming into the top of the straight he'd be in a good spot."
2. HEALING HANDS (Gayna Williams, Bathurst): "I'm very happy with him. His last fast work was on Tuesday and he worked very strongly. I'd like him three pairs back at the most, he does get back at times though last start at Mudgee he jumped extremely well but got caught wide and had to go back. He's the sort of horse that isn't suited to getting caught in traffic and behind horses so it will be up to Sam (Clenton) as to where she can position him. There's a bit of speed inside of him, all we can do is leg her up and wish her luck."
3. ART CADEAU (Terry Robinson, Shoalhaven Heads): "The eight weeks break I was a bit concerned about at one stage, I thought it might have been too long between runs. But I've had a couple of niggles with him and I think it's actually a blessing. He had a week off (after the qualifier) and he came back into work, we didn't want to race him and when they put it back a week we ended up taking him to Sydney to trial him. It was nearly like a race going away for the day and I'm looking forward to it."
4. ANOTHER ONE (Gary Colvin, Wagga Wagga): "Everything has gone right for the horse, he's come on really well with that bit of time off. We trialled him and he showed no signs of going off at all, he's very alert and I couldn't be happier. I'd rather be drawn out there than on the inside where he could get cluttered He has got brilliant gate speed so we will hope to get a bit of cover at some stage, you can do anything with him but we'd probably like to be midfield with a bit of cover."
5. ROTHENBURG (Joe Cleary, Queanbeyan): "He's ready to rock and roll, he's had a faultless couple of weeks since Muswellbrook. He's had two strong gallops, I galloped him with Girls Are Ready on Wednesday morning and there'll be zero excuses from my end come Saturday afternoon. I'll leave it up to Hugh (Bowman) but I anticipate he'll try to find Tommy's back on Art Cadeau, all I can say is the horse is ready."
6. SUBTLE GREY (Allan Kehoe, Port Macquarie): "He's looking good, he's fit and healthy. We've kept him poking along, he's a real fresh horse, he's had a couple of little run ups and he's right to He'll race up in the firing line, before I got him he raced forward, it's a good barrier for him and a wet track will help him."
7. BAILEYS (Graham Payne, Coffs Harbour): "In his trackwork he's handled a soft track, if it is too heavy he turns his nose up a bit. I was over the moon with his last run, he was a Class 3 horse in a Benchmark I'll leave everything to James (McDonald), the horse doesn't like to get cluttered I think he'll tag Art Cadeau and Rothenburg and look to get to the outside. My bloke is crying out for 1 m, you've got to be a mile horse to win a 7 f at Randwick. We gave him a nice pipe opener on Saturday morning and there were a few old blokes that had been at the track for years and they were astounded at what he ran on the sand."
8. PURE FUEGO (Cameron Crockett, Scone): "He's good as gold, I just don't know about the track. I suppose there are a few people in the same boat. The horse pulled up a bit ginger behind (at Muswellbrook), we have had issues with him in the past behind, it's nothing that's ever stopped him but it's always been there and we've addressed that the last couple of weeks. I'm happy enough the horse is ready to run a good race I just have the query over the track. There's a lot of talk about there being no pace so inevitably there might end up being some pace, I just don't imagine it being run at a slow tempo with that many horses. If we can possie up just better than midfield or just a touch worse – I don't want him out of his comfort zone where we can't utilise his big finish."
9. ACTIVATION (Kody Nestor, Dubbo): "The horse is in good order, as far as he's concerned he's in as good a shape as we can get him. I'd prefer an outside barrier to an inside barrier for the simple reason he will be on the outside of runners which will help him. I'd like a genuine tempo, I reckon they will roll along at a decent clip with a 16 horse field. There's no real standout in it this year, last year there were 100 raters in the race, it's a lot more even and he's in the race right up to his ears."
10. BAUTISTA (Donna Scott, Albury): "He's good as gold, he came through his last run pretty well and the extra week didn't worry us at all and if anything it helped him. With some of these horses it's been a while since they have raced but I think it has played into our hands. He has a bit of gate speed, I wanted to draw five but I will cop eight and hopefully he can be up in the first half of the field. Surely the track won't dry out that much and we will get a soft track and that's ideal."
11. HAMOGANY (Dean Mirfin, Bathurst): "It's been three weeks since his trial and six weeks since he's raced so he hasn't done a lot over the last six weeks. I've deliberately aimed to keep him nice and fresh but we stepped up his work in the last week. He had a gallop on Tuesday morning albeit I didn't see much of it because he disappeared into the fog but Eleanor Webster-Hawes, who rides him in all his gallops, assured me he worked very well and she's a good judge. I'm pleased there's sting out of the ground, I was hoping it ended up a heavy 10 because it may have slowed down some of the other horses. He's drawn a good gate, I don't want to get strung up on the fence so I'll instruct Clayton (Gallagher) to angle for some clear room. He'll get back as he did at Mudgee and hopefully he finds space and hits the line."
12. SPIRANAC (Rod Northam, Scone): "There's no reason why she can't run just as well if not better than at Tamworth. A soft track is okay, she's only had the one start on a heavy in a Group race at Randwick but that was a funny track that day and a bit shifty. With rain during the week and soaking into the ground it shouldn't worry her too much. I'd like to see her stalking the leaders, fourth or fifth or six one off the fence, and things opening up for us at the 1 1⁄2 f. Hopefully her and Reece (Jones) can create their own luck, she's got a really good turn of foot and if she gets the opportunity to use it I'm sure she can put herself right in the finish."
13. CHARMMEBABY (Bob (Glen) Milligan, Taree): "The form around her is good, I couldn't be more pleased with her and I just think she is ridiculous odds. Drawing 16 doesn't matter too much because she was always going to go back anyway. She surprised me how well she let down at Scone because she's always hit a bit of a flat spot and she was probably a tad underdone so we've kept her the same way. Hopefully she can let down as well as she did at Scone."
14. GIRLS ARE READY (Joe Cleary, Queanbeyan): "We bought her back into work after a 10 day rest after Goulburn. She had plenty of residual fitness and Jess Taylor rides her super so she will have an open book. Now the rain has hit there is some juice in the track which will enhance her chances. She's a bonny little mare who always gives her all. To sum her up in a nutshell, she's as game as Ned Kelly and she'll try her heart out."
15. WILD ROCKET (Kylie Kennedy, Narromine): "She had a poke around on the walker on Thursday, she was kicking up and carrying on so she is good to The softer the better with her, and she'll get back a little. Kody's horse Activation has a similar racing pattern so hopefully she can turn the tables on him. If she can get a nice run, hopefully she won't over race because I have freshened her up a fair bit, when Mat (Cahill) gets to the home turn just hook her out and give her room and hopefully nothing gets in her road."
16. TARA JASMINE (John Shelton, Grafton): "We couldn't be happier with her this week. She might have had a mild virus but she has got over whatever it is and she's really picked You can see it in her, so hopefully we will get a peak performance. If she begins, she's a little bit tardy sometimes, she will be in the first three or four if not in front. She can get the run of the race from that gate and she'll get through any track conditions."